D
21.
The In Between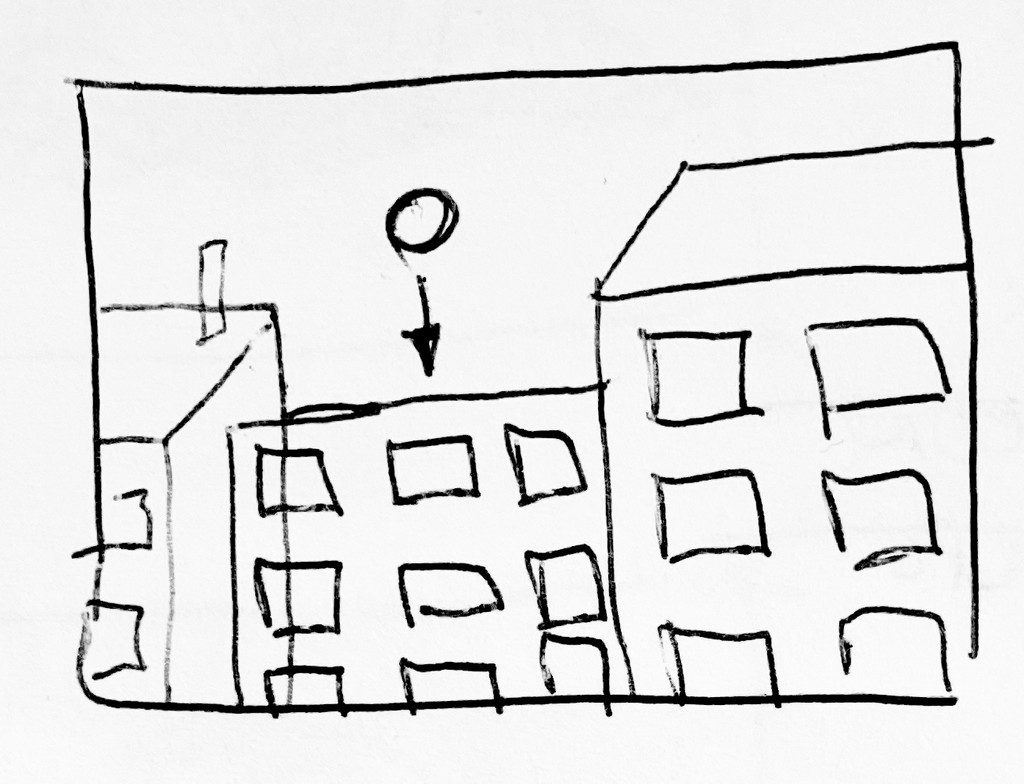 Developments
Could you please tell us a little about yourself?
My name is Ezequiel Pini. I'm the designer in charge of the studio Six N. Five which has existed from 2014. I was born in Argentina in 1985. I studied Graphic Design and 3D on the side. When I got out of school, I was pretty much already immersed in the professional world working with 3D. Six N. Five began in 2014, after I had experiences working in various studios that focused on motion graphics and 3D graphics generally.
What year did you move to Spain?
I came here in 2016. For the first two or three years of Six N. Five, I had been working for foreign clients and in Argentina there are a lot of restrictions on international exchanges of money. Everything was getting super complicated, so I made the decision to relocate abroad.
How would you describe your studio?
Six N. Five is a digital art studio. We use digital tools to create diverse content, whether it's images, videos, or even objects.
What is your current state of mind?
Good right now, really good. A bit stressed, a lot of deadlines have been piling up the last couple of weeks, but, overall, I'm happy because they're projects that I like and am passionate about.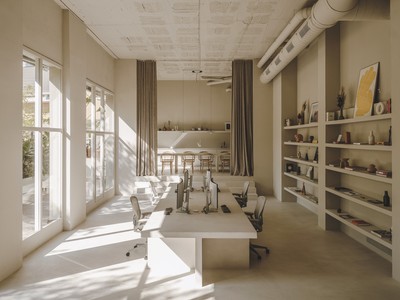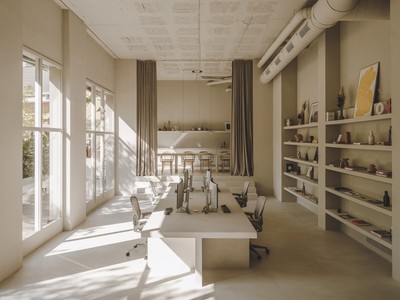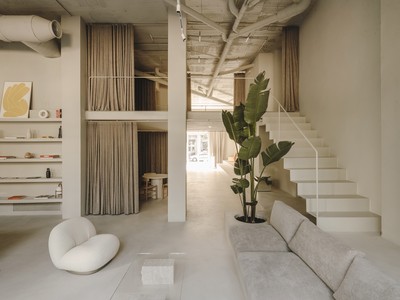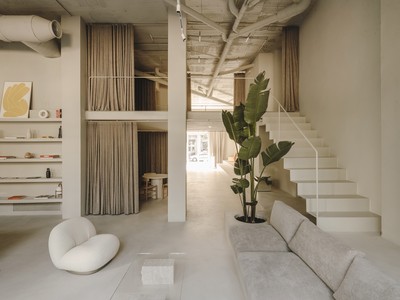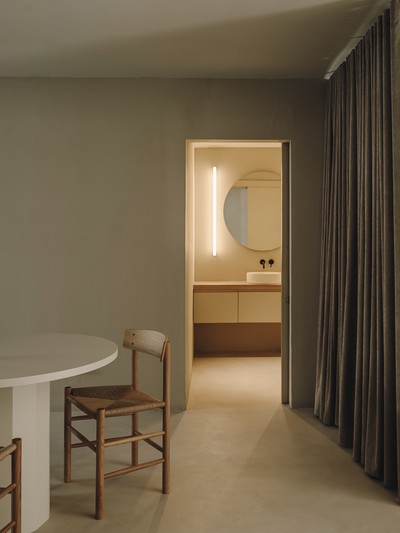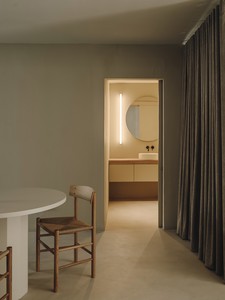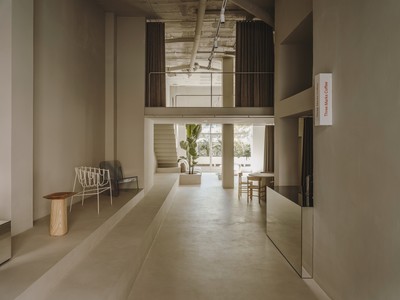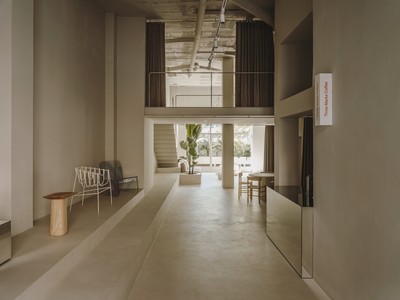 You studied Graphic Design. Do you remember what you originally wanted to do when you chose this path?
As a kid I really liked drawing. I didn't really know what I wanted to do, but I remember by the time I was finishing up with high school I had already created the school's web page with a classmate, and one for my father's business and another similar project. Graphic design seemed like the right fit. I started my degree knowing, more or less, that I liked the aesthetic part. Web design was very common back then. As I continued my studies, I was more and more sure that this was what I enjoyed doing. I didn't have any big ambitions. It was just about doing things I liked, making them look good, immersing myself, and learning more about what graphic design was.
Do you remember the artistic reference you had back then?
I really liked traditional graphic design, branding. I would look at design in logos, publishing, magazines, packaging… also because those were things that were related to what I was studying.
But in the beginning, I was also very interested in the digital or interactive side of things: web and applications. Flash was used a lot – mini applications – and the aspect of interactive and digital design was more interesting to me than traditional or classic graphic design.
Was there any specific graphic designer you admired?
I don't remember a lot of them, but I'd say, David Carson, who was revolutionary at the time. Sagmeister, Jessica Walsh: people who were able to generate a paradigm shift in graphic design.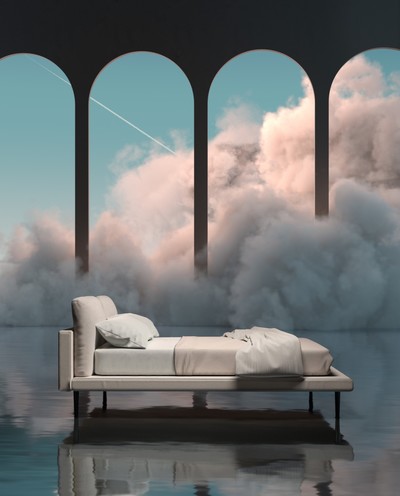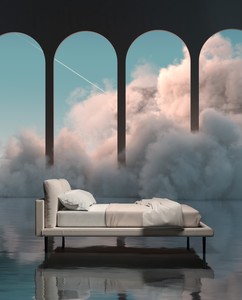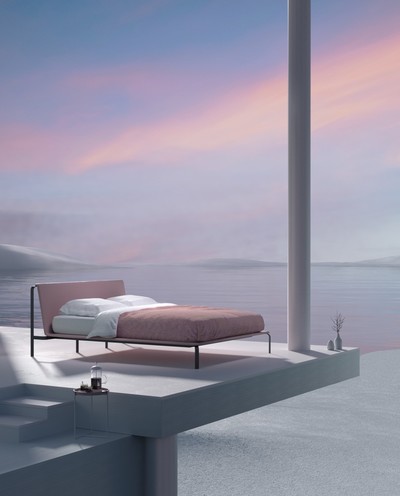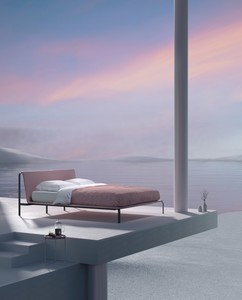 How did you start doing 3D?
I started out on my own. I had a job as a programmer, then became a web designer, then I got into the more interactive part because this studio was doing applications and interactive things, programming and game design, animation with After Effects, and from there I started to create videos with After Effects (which I learned from a course the company paid for). Also, at the time in Argentina there was a boom going on of studios that were doing impressive things with 3D like Punga or Plenty, who used 3D as a graphic design tool more broadly, for T.V. branding, with visual identities for channels, programs, or banners, or they'd do a short film here and there. Sometimes even more experimental stuff. I looked at all those things when I was trying to teach myself 3D.
In college, I tried to integrate this into the assignments I was given because I felt it gave me a lot of flexibility when working on concepts and ideas. Otherwise, I had to work with collages and montages. With 3D, I discovered I could represent my ideas in a more personalized way. This was in 2010.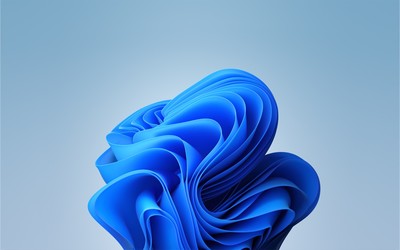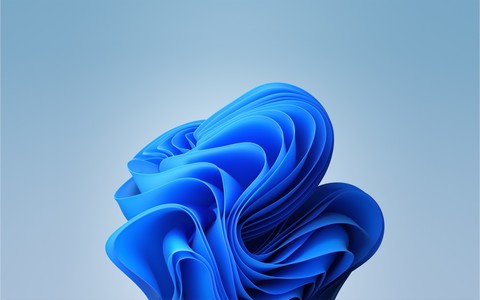 And that's when you had the idea to create the studio?
No, 2010 was when I first worked with 3D in those studios. I had done a bit before as a freelancer, so I felt comfortable. I sent an application to 220 (a studio) and worked there for a year before going back to freelancing.
Then I got the chance to go to Madrid to work at another studio. I stayed there for 6 months and when I got back, I said to myself: "This is what I want. I like it a lot and its related to what I studied" (in 2012 I went back).
When I got back, I had been corresponding from afar for a while with Andy Reisinger – my former partner who's also Argentinian – and we decided why not: we're pretty much in the same situation, we use the same tools, so let's do it, let's create something together. It was like a game. That's how Six N. Five was born, in 2014.
Eventually, Andy and I each decided to go our own ways. By 2017, each of us had our own visions for the studio and the money side of things wasn't going well, so those factors made us each want to take our own path. I offered to buy him out of his shares of the studio, and I basically had to start from zero.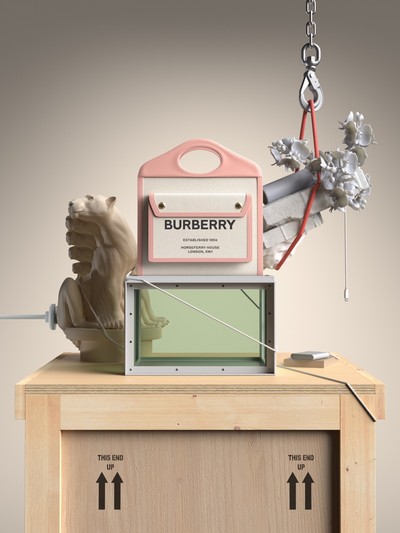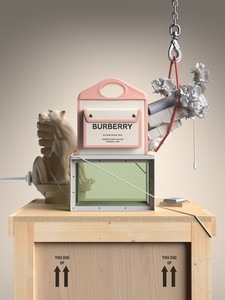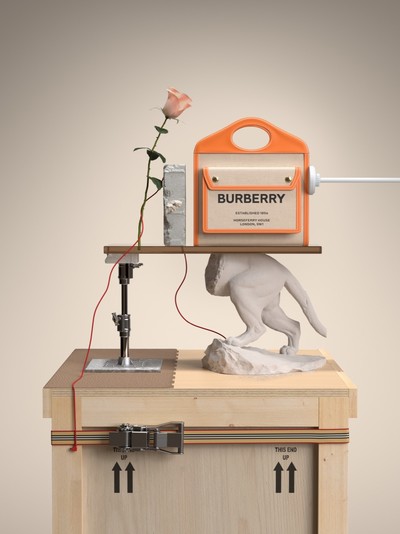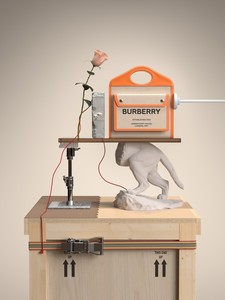 What were your favorite projects to work on?
We were at a real turning point, but what was happening in the first few years until around 2018 or 2019 is that the projects we were getting were more like a means to an end: "Hey, I have an idea for an ad agency or a campaign for such and such brand" or "I have an outline and need you to turn it into 3D. You know how to use the tools, do it for us!" I didn't feel like myself doing this so in my free time I would always try to work on personal projects, things that I liked, my own ideas and designs how I imagined them. That was on the weekends or during off-hours.
Without realizing it, things started changing and there was a kind of snowball effect: the more I created things I liked, shared them and drew attention to them, the more other commissions would come in. People would say they wanted something similar to what I had done and, well, suddenly these ideas became important and powerful.
There came a moment in 2019 when brands would start contacting me without agencies or intermediaries. They'd come and say, "Here's an outline, do what you want with it" and would tell me how much they loved what we were doing and that these were spectacular projects. From that period and up until now I've been happy. I have no complaints and am very pleased with everything that's happened and the current trajectory.
Last year, we did all the backgrounds for Microsoft Windows 11. All the backgrounds for Microsoft Surface were our designs with our signature style, which they ended up using for all their devices. That's how these projects were conceived. When you work with clients that are such big brands with so many departments, the project often ends up becoming something else.
This year with the boom in digital design and art, there are going to be galleries, expositions, and museums with NFTs and from now on I want to focus a little more on artistic ventures, to leave the more commercial stuff on the side and only take on certain projects. Now we're at this turning point and focused more on artistic and personal projects than on commercial ones.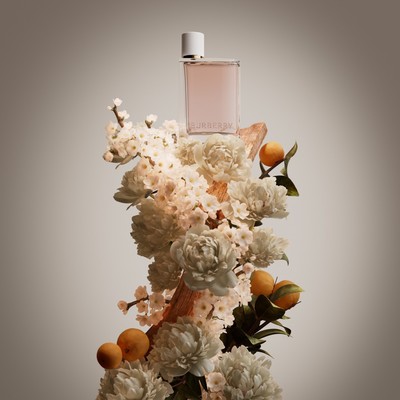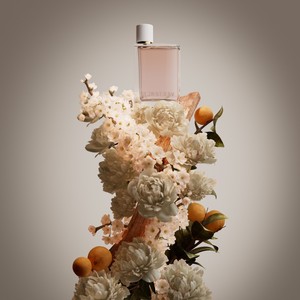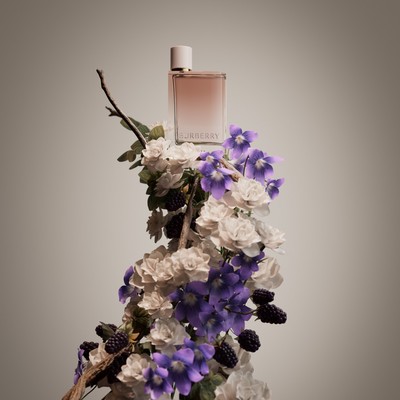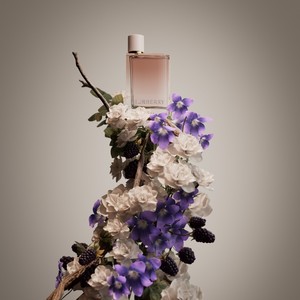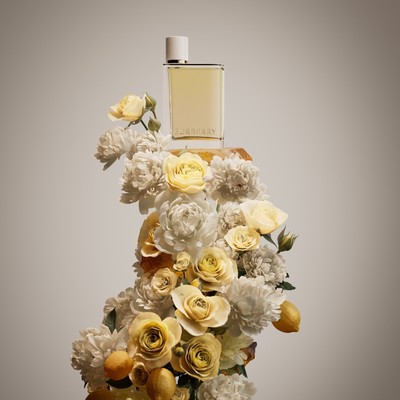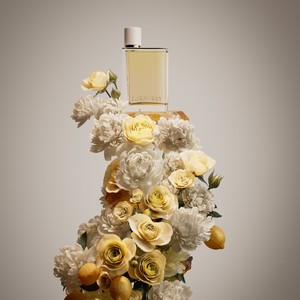 As for your vision and creative concepts, do you feel they have changed throughout the years?
My creativity has certainly evolved as I've added more and more 3D - the advantage of 3D for me is that there are no limits. In today's age, you can generate extremely realistic images, even if they don't exist in reality. This lack of limitations makes it possible for any idea to come to life visually. So that has given me more confidence and opened up my creativity. As I continue growing in the professional and technical realms, and with advancements in technology, I start getting new ideas.
Today, with renderings almost in real time, you have the opportunity to create certain experiences in real time, like with the Metaverse, where spaces are fully explorable. A few years ago I never could have imagined myself making flours and plants in 3D, and now I'm creating a short film and we're designing all the flora. These advances in technology allow me to stay connected to more creative themes.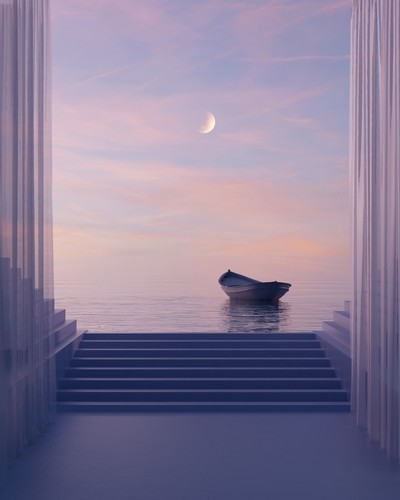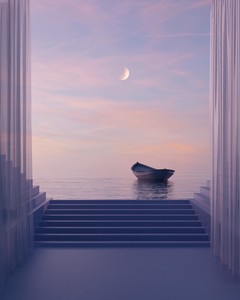 And do you have other ways of maintaining a high level of creativity?
My creative process is very particular. I need to try things out: that's when discovery happens. Other times it comes to me when I'm by myself. I need time to myself. I go running or I spend time on my own with my thoughts and nothing else, and sometimes that's how ideas come to me. It's about taking my head out of what I'm doing all the time, because I'm always in the studio. I'll go home and see my family with my two little kids. I'll get into a cycle where time passes and I won't find moments for myself. So alone time where I can go swimming, running, or biking – just being by myself in nature, basically, that's when I get ideas. I also find ideas by trying and doing. Sitting down and being alone, I'll get a mini idea and then it grows from there. These are my avenues for creativity.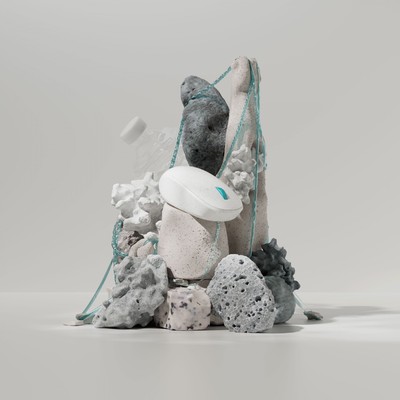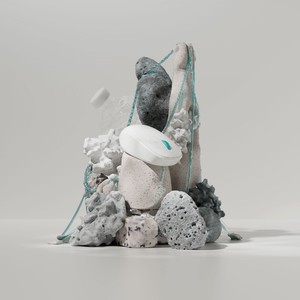 Where do you see yourself in 10 years in terms of creativity?
I feel like I'll be the same, but everything will be much more optimized. Right now, we're a very small team, which is how I've always wanted it to be so that I don't have to take on projects that get in the way of the artistic ones and turn us into a factory for other people's work. So I've always kept the team small. There are three of us, but two more guys will be joining our team. For the next couple of years, my plan is to keep a super solid, small team, to work well together, to execute the ideas the way I envision them, for me to be able to keep doing what makes me passionate, which is to sit down and design, but in my own very personal way.
It's going to continue on this way, but at a larger scale. Right now the projects demand my active involvement, but in the future, maybe in 10 years, I will be doing some small projects that are either my own or for the studio that the team will work on independently or maybe with me.
Big picture, I also imagine a paradigm shift happening, as it did years ago when I was a 3D designer executing ideas for brands and individuals. Nowadays, I envision myself as a digital artist and I feel like in 10 years we'll be even more a part of the broader art world. Right now that seems possible, even though just a few years ago it seemed unthinkable that there could be screens in a museum displaying digital art. Now it's happening.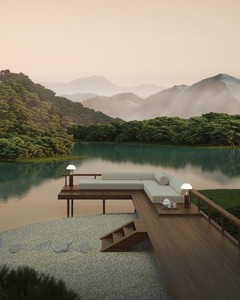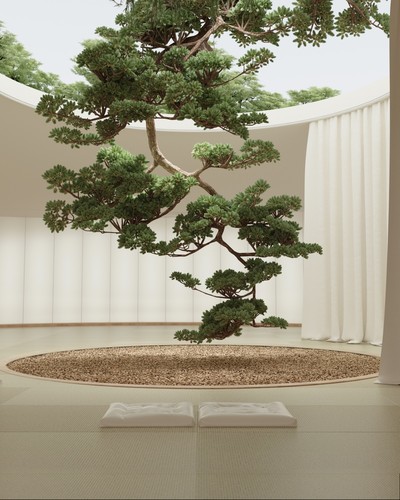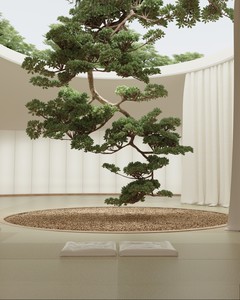 Are you tempted to work more in the physical world? To make your designs come to life?
Yes, I like that a lot, but I feel I'm limited there. It's a totally different process. There's Six N. Five Objects, which is a parallel project we started in 2020, but then the pandemic happened in the middle of it and it became much harder to do.
Six N. Five Objects was meant to turn these projects into objects: a chair, a table, a sculpture, or whatever it was. It was a bit frustrating because it's not my area of expertise and we had to start from scratch. There were a lot of limitations which was expected, but my creative process was always so tied to the digital side of things. When suddenly you find yourself in another realm, everything feels quite different. You have to wait two or three months to see a prototype, then make changes that take another two months… There are limitations, things you can't do or things that need to be adapted, but I eventually got sort of used to it. I'm still learning and yes, I would like to get more involved in that.
I'm already designing a future home of a collector as well as a concept store. I'm bringing my design process to the real world: objects and spaces.
There are two facets: being alone and letting ideas come to me or being alone and starting to design. For the concept store I was mentioning, I needed to spend two days thinking about the idea, designing and trying things out, seeing the results, and then making decisions.
An architect, for instance, needs to plan everything before bringing it to bear, so for me, as soon as I have a baseline, I start trying things out and then I clean it up, adding details and objects and giving it the shape I want it to have.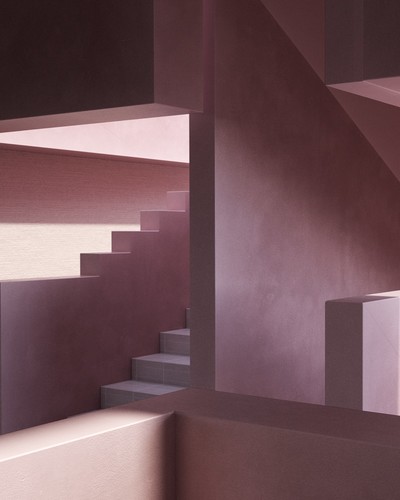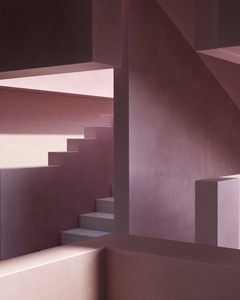 Speaking of strategy, what do you consider essential?
The commercial side is very traditional. I work with Lina who is my Project Manager. We work with calendars, meetings, presentations, ideas, first drafts, second drafts. A very conventional workflow.
Then for the brand identity side, that's really me. I do it in my free time. Sometimes at night an image comes to me of something we did a long time ago and I post it. I got on Twitter because it's very connected to communities and to the NFT world, and also my idea for the future is to have my own community of collectors, of fans, of people to talk to peer-to-peer. Instagram is more like a portfolio. I manage all the social media.
I learned PR five months ago. I've always been lucky in that our projects have made enough noise to draw attention from media outlets or accounts with a lot of followers who repost us. Sometimes a magazine might do a piece on a project that gets spread around.
We were just talking about artistic references. Do you have any influences in terms of communication and strategy?
On Twitter, I really like Pak, who's a digital artist with a very particular communication style and a strong community. Broadly speaking, what generates success is perspective, authenticity, what you do with your own language, your own way of communicating, which is what I rely on a lot in terms of how I interact with people in general, with my family, with my friends, with new people. I feel very solid in that department.
Everyone I see online communicates well and has success. And each one does it in their own way. Trying to imitate others doesn't help me much. I always have more success when I listen to myself, which is a very natural process and hard for me to define. I don't have any influence in terms of communication.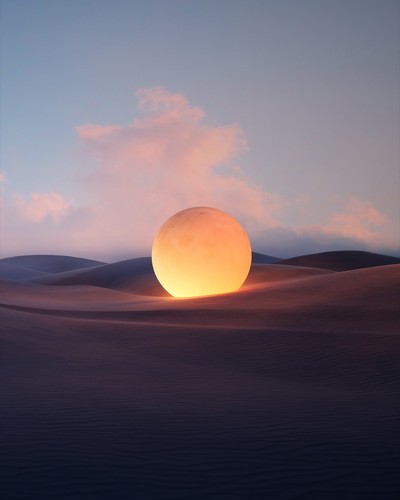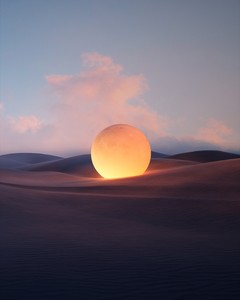 In terms of important business matters, prospection, do you have help? Or do you do it on your own?
I'm at a turning point. I always did everything myself and now is a moment when a lot of important things are going on. When Microsoft happened, I remember that day I said "I have a meeting with Microsoft" and I ended up doing it by myself and it worked out naturally, which gave me confidence. I keep getting encouraged by doing things on my own, but now I'm at a point where I may need help.
For example, I've had a project manager since last year. For all those years before that, I never had one. It's part of my learning process to keep evolving. But I don't have advisors. I keep on managing things by feel.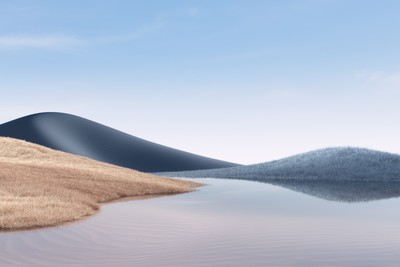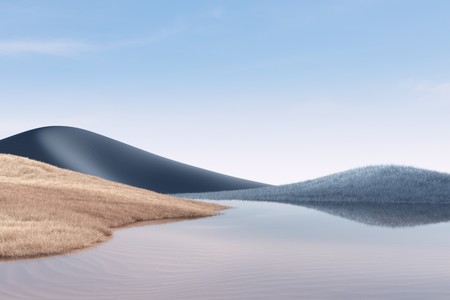 Does Six N. Five Objects have a design director? How are you organized?
Yes, Arthur. He manages the technical side of things. What happened with Six N. Five Objects is that I would post designs of interiors in which, for example, I would put a coffee table in the center of the room and I would design it with legs and a sphere in the middle. When people would see it, they would ask me where they could get the table. So the truth is that the pieces come from the same design process.
Arthur is an industrial designer. We once did an experimental project together which turned out well, so we started collaborating. Sometimes, I work on outlines or even more developed models in my own style and he converts them into more technical plans. He gives a touch of reality to what I put forth, so it's more shapes that create the object. He's the one in charge of the technical side, but he also helps me on the creative side.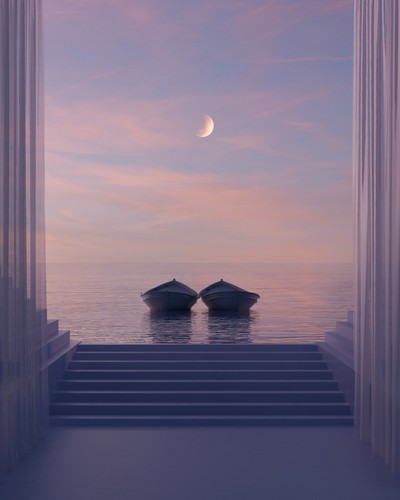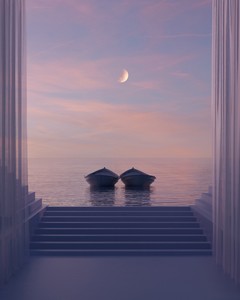 We read you do taekwondo too ?
I did for many years. My dad is a teacher. He's the director of a huge school in Argentina. He was the director of the national team for many years. I was raised doing it in my family.
I started when I was four years old, and until age 25 I was studying and doing professional taekwondo, but eventually I had to choose because I couldn't do both that and graphic design. Between injuries and some other things, I eventually had to say goodbye to taekwondo. Argentina is really amateur. There's a classification I could have been in, but there was also the fact they don't help people financially and I'd have had to travel to North or South Korea or other countries and pay out of my own pocket.
I enjoyed it well enough until one day I asked myself: "Is this my passion or my family's? Is this more important than what I'm studying?" Physical limitations also made it more difficult to maintain the same pace and plus I had been getting more and more interested in my studies.
Are there new areas you'd like to explore?
I'm already doing it : virtual reality is something we are already trying out. The Metaverse is becoming a thing before our eyes.
Another part of graphic design that interests me a lot are installations and expositions, with real objects and spaces. It's something that a year ago I never could have imagined but that now I'm working on. And I'm sure that in a few years there will be even more.
Physical design, the digital component with new technologies, the combination of techniques, artificial intelligence, image generation through AI, I'm trying to do projects on that as well.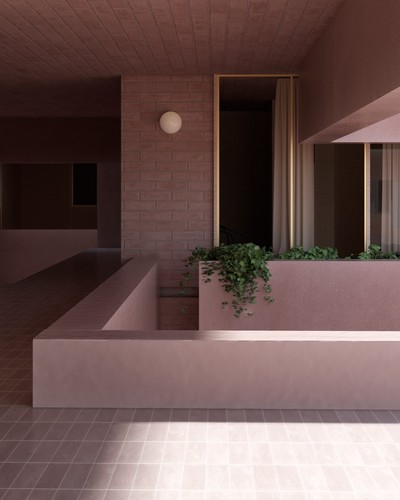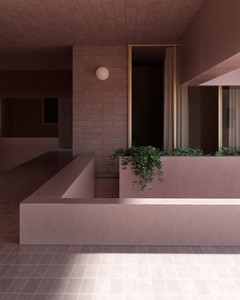 Regarding Films, when you create something, do you already have specific plans in mind?
Yes, we did Revolt which was an idea. Some ideas are better conveyed over time, others through a still image. The video side was always the fuzziest for me because explaining a concept over time through a video and with the quality I wanted it to have required a ton of technical work and other types of talents like someone who does the cameras, the animation, the lighting, the sound – things that I can do only at a basic level and that would be ambitious.
Last year we did the website and I tried to separate films from the main studio because they are two separate categories, and what happened is that we spent a lot of time on films. To undertake a 3D production like that and see the result it took about four months of work. These projects take up a lot of the year and don't leave time for other smaller projects.
So I just had a meeting with the people in charge of the new website and everything is going to be put into one multidisciplinary space with the same signature. That's what's happening to films. It will continue but as a part of Six N. Five.
We're doing a collaboration with Cody Cobb, who is a photographer we worked with in 2017 to do a mix of 3D and photography. Right now, we're doing a project with him where we blend film material and 3D. We're creating digital plants and nature which will be placed on top of real nature that he captured with his camera.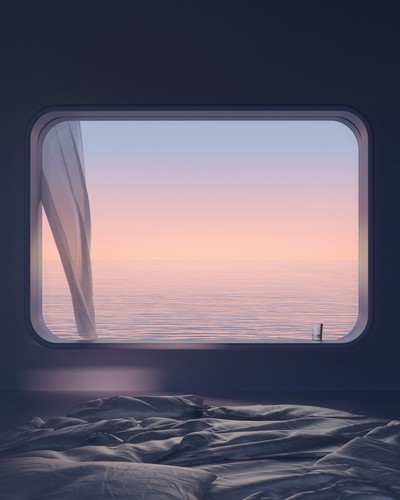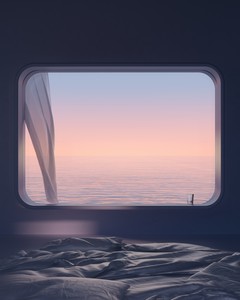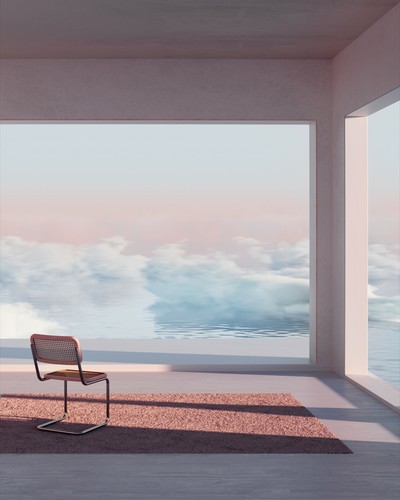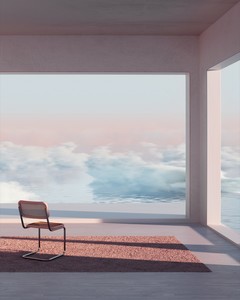 Do you reject a lot of projects?
Yes. I would say we reject 90% of what we receive. We reject a lot because I try to prioritize the artistic side of things. If a project grants a lot of artistic liberty and aligns with our next steps then maybe I will take it on. If it has an artistic component but is very commercial, it doesn't interest me anymore.
For example, with Microsoft, whom we're doing the new wallpapers for, they're ultimately images that are made here and that they use, but they retain our identity. Another commercial project we're doing is one with Daniel Arsham, who's a traditional artist that I've admired for a long time and who got into the digital NFT world… So they're art pieces and it's only related in the traditional artistic sense: it's a commission but it has the component that I feel will bring Six N. Five into the future.
So, broadly speaking, we reject a lot because the majority of the projects that we get are pretty commercial but in the vein of production companies, and I don't identify with them.
How are you managing talent?
I work a lot with freelancers for animation projects, short films, and technical things. There are a lot of freelancers who specialize in certain areas, but I oversee all of it as well. At the end of the day, it's a very small studio. We grew by doing small projects and it's not hard to manage because the teams are small. I've never had a team of 10 people working at the same time on the same project.
They're small teams. It tends to be two people on one project, three on another, one on their own and anyways, it ends up being pretty easy. Lina (Project Manager) comes from the finance world but she's getting more and more involved and maybe in the near future she can help me.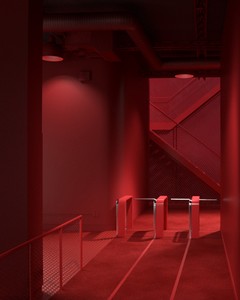 When you recruit new talent, what skills do you look for?
It depends on the project. There are projects that require different types of skills, but for the studio, I like to have diverse profiles because it tends to foster creativity. Since I'm already the director of design, creativity, animation, simulation, and art, there are going to be two guys joining us that are specialized in 3D more generally and I'm trying to see if I can bring in someone for the animation so we can have a small team here that, collectively, has a strong artistic bases in design, animation, and spaces. I like to be involved in everything.
What changes are you seeing with new designers?
When I started (and I'm gonna sound like a grandpa here), 3D was very difficult. To see an image you had to wait 15 minutes. You'd try to render or preview the design and you'd wait 15 minutes. As technology has gotten better, many more 3D designers have emerged. The tools have gotten easier and easier as the software has advanced and now there's Cinema 4D, which is a software we use and which is very nice. There are a lot of designers in the new generation that have gotten into 3D. I think about 3 years ago there was a boom in 3D pieces on Instagram then that started evolving, so I feel like what I'm seeing in this digital era is that us 3D designers have much greater potential.
3D is in a lot of places now and makes things a lot easier, so in the future, there will be generations of people who are used to virtual experiences and lots of other digital endeavors. You also can have highly real experiences this way. It's still a work in progress, but within a few years, we'll be more involved in that.
It's part of creative evolution. A lot of times people from other, more traditional backgrounds try to learn 3D because it's a tool that aids the creative process a lot and helps you visualize, play, design, and experiment.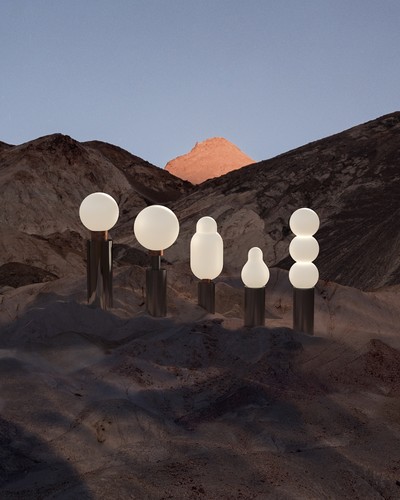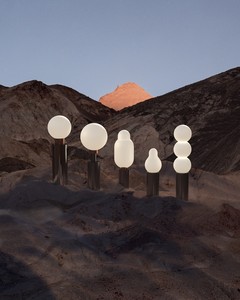 If you could do another job at another time in history, what would it be and when?
I'm realizing that I really love the nature part of my work. I would have been something related to gardening: a greenskeeper, a landscape designer. There's something about nature that fulfills me greatly and that makes me passionate. Landscaping or something like that. Relating different species. I like to bring their qualities together. I would love to have more time and dedicate more time to that.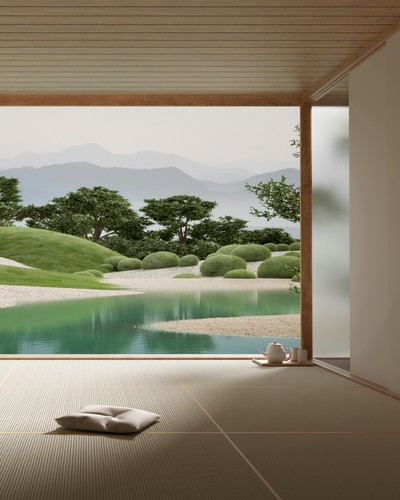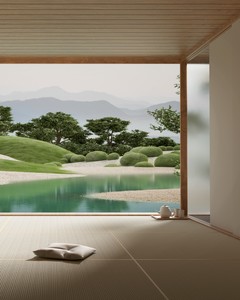 What piece of advice would you give to young graphic designers who are starting a studio or who might want to?
My main motor was always my passion. They should do it for passion and not for commercial reasons. I never thought I'd get paid for my work. Even to this day, it's hard for me to put a monetary value on something that I'm so passionate about. When I get an opportunity, if I'm really enthusiastic about it and would be overjoyed to do it, that's a very strong motor. Then the money part comes as a result. It always was like that for me: it was a result of my passion. They need to find passion in what they do and dedicate themselves to that. There are peaks and valleys on the journey, times of frustration, times when you want to quit everything, but also times when you feel a lot of happiness: it's all part of the journey.
Passion and effort, that's what I would recommend above all.