D
2.
Zeitgeist Design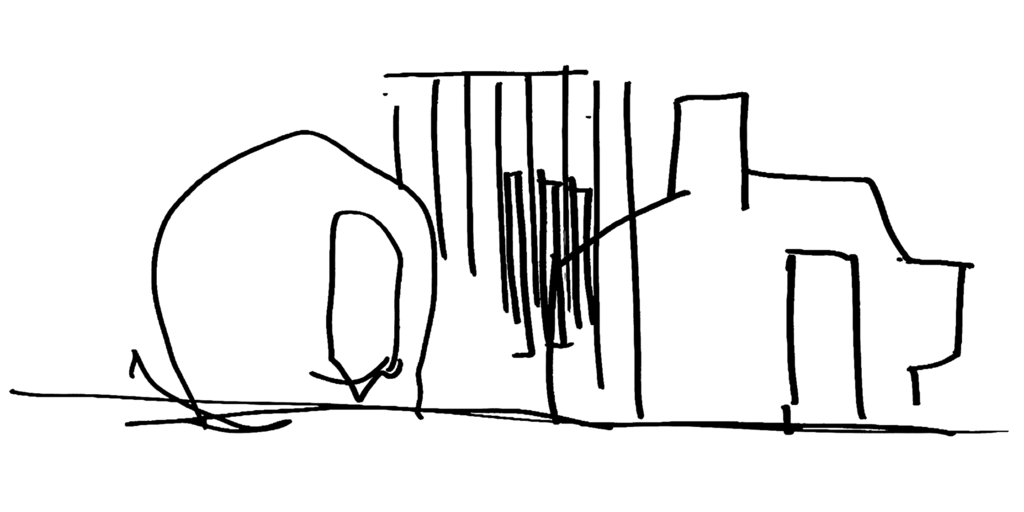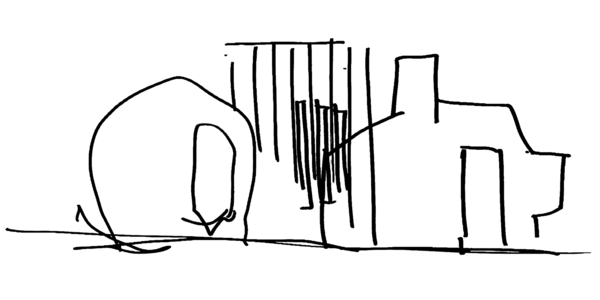 Developments
Willo, could you please introduce yourself?
Willo Perron, yeah that's it (laugh)
Probably mostly designer, designer-director I guess .
How do you present Perron-Roettinger?
I think that people who really know us and understand the solidity of our work, engage us in a kind of story telling way. They understand that we can do whatever we call that, marketing or story telling, and do the design and do the world building around the brand or the artist. For more naming it's a world design firm that does multidisciplinary things: lots of show design and direction, a lot of interior design, furniture design, a lot of packaging and branding, and a lot of graphic work: books, album packaging and things like that.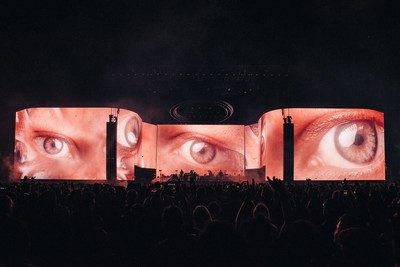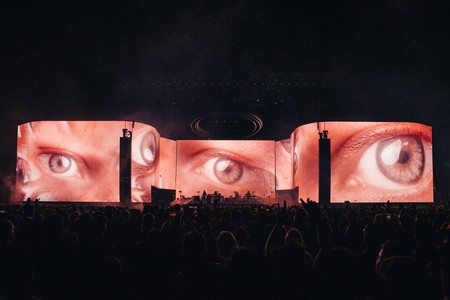 What's your current state of mind ?
In respect to the by-product of the quarantine and everything else? (laugh)
I think things are good. It feels really optimistic where we are and we've been very lucky through the past year, we've been busy. The nature of the studio is that we do many different things, so obviously live shows kind of went away but we still did a couple of productions and we got busy on interiors. There are a lot of great things to come. We've all been through this kind of difficult past year and it's nice to feel there are good things ahead you know ?
You went from Willo Perron & Associates to associate fully and putting both names on the building with Perron-Roettinger. Why did you do that & what was the thinking behind it?
The joke is always 'the hairdresser with the bad haircut' or 'the architect with the house that's unfinished'. We've always been 'oh, we could call it this or that, or is it going to be a pain to change the name?'. We sort of debated ourselves out of doing it for a very long time, but Brian and I have been working together for 7-8-9 years now and we have been officially owning a business for over three maybe three and a half years. He came into my existing structure and we haven't taken the time to rebrand until now.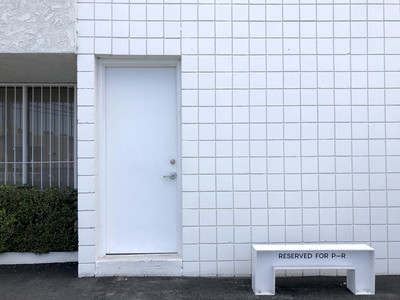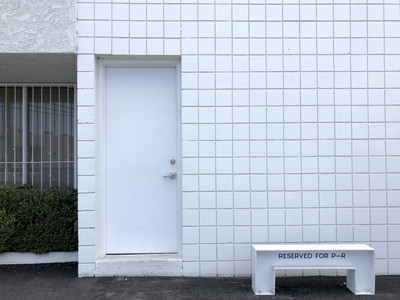 Why that name? It's a very classic name, kind of classic advertising agency name…
We convinced ourselves out of doing a cool name. As much as we are super-contemporary designers, we are also super-traditionalists. Brian's background is very Swiss-German typography, comes from academia; me, I love classical things. It didn't feel like us to come up with a cool name. Both of us independently have a body of work. My name as a designer and his name as a designer, it's the two people that have consistent great bodies of work for the last twenty years or so.
It's a really good move, if Willo Perron is associated to live show, scenography and design and Brian is design and print, it's a very good way to suggest all disciplines with both names. The website seems to do the same. It works! Didn't you think about it this way ?
The goal was always to have a front page that is very didactic and says 'that's what we do, here are the 3-4 silos of what we do'. And in doing these new silos, we've been doing a lot of packaging and industrial design, bottles, cosmetic and perfume. We don't have a deep portfolio of that type of work because we don't come from that world. Before you can introduce this kind of silo you have to build enough of that type of work. If you look at the website currently, the print and the live stuff are really deep because Brian and I both have 20 years of experience. Then you look at interiors and branding and they are not quite as deep because we only have a handful of years of projects there.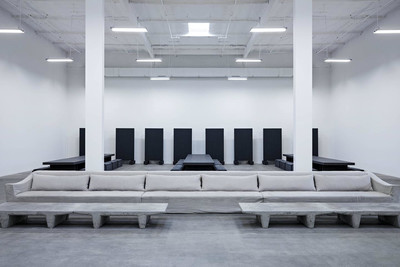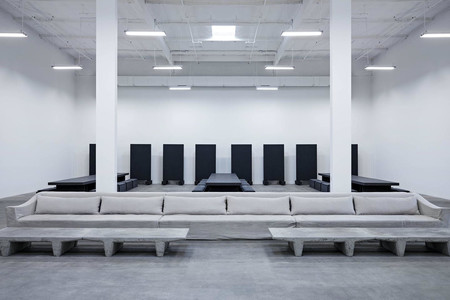 At the beginning of your career, you had a clothing and record shop, you also ran a label back in Canada…what's the timeline?
I had a bunch of stores in Canada: a sneaker store, a record shop, a men clothing store, three women clothing stores, two audio stores that were just production equipment and things like that…
I guess the first shop I opened was a record shop and I was 22-23. Me and couple of friends put the money together, I used to promote club nights, the other guy was a dj… we just kind of poured the money and opened a small record shop. Then out of that, we started to sell turntables and mixers… this was the turntablists era, so you can imagine, A-Trak had not won the DMC (ie: Digital Millennium Copyright Act), and the Skratch Piklz were big, and independent hip hop was just starting to get its bearing. I would say it was probably 1996-1997.
From there I left and moved to California, I kept the record store and the audio store and worked for a skate and snowboard company called Droors and the snowboard company was called Dub in LA. I really didn't like L.A. at all, and L.A. was way very different twenty years ago. I didn't really have an understanding of the landscape… I was like a city kid and suddenly I was in that suburban sprawl. I didn't last very long in California, maybe couple of years…
What did you learn from these jobs?
The first day I landed in LA, it was like 'oh here is blah blah blah: Steve Rocco, Rodney Mullen and Daewon [ie Daewon Song]…' all these pro skateboarders that I grew up not 'idolising' because I don't have much of that fan person in me, but that were really influential to me growing up, all of the sudden they were my co-workers. It just rejigged reality a little bit from growing up in Montreal, skateboarding and looking at magazines from southern California, Transworld Skateboarding, Thrasher, then all of a sudden being in the middle of it. It wasn't that I aspire to that, it just happened. I was just 'oh ok, this is new reality'. It demystified a lot of things. It demystified in a way that made it accessible for me to do that stuff.
Do you think it helped you to work with the big and famous artists later on?
I think you realise your aspirations, your dreams, your thoughts and your vision are all pretty possible. They don't become these unreachable, inaccessible things. It's like 'oh these are just humans, running around, doing their things that you just happened to have been reading about for the past decade or whatever it was.
It's an interesting thing, that makes it a reality. Everything seems so far when you're not in it.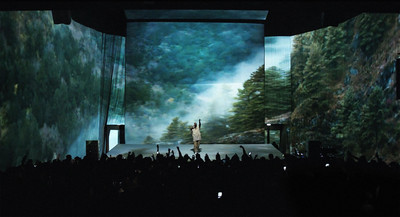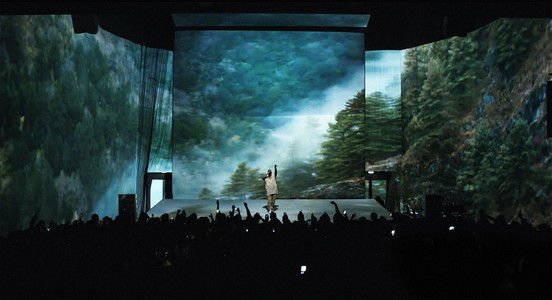 When did you set up your creative business / creative design services?
After California I went to New York, I worked for a record label (Rawkus Records) very seminal important moment, Lyricist Lounge, Sound Bombings all that stuff. And after that I went back to Montreal… 9/11 happened and New York was this weird place… I was in-between visas, and it was so difficult to get a new one, the city felt really grim and I still had my businesses in Montreal. I was like 'maybe I'll give it a go and hang out in Montreal for a little while', so I went back and set up an office there.
Originally the studio was called… it's funny we had a little store called Eskimo and the studio was in the store so… (laugh)
What did you think could happen, what did you want to do?
I think the early part of your career, you are mostly reacting to things. You're just trying to build opportunities, you feel lucky when you get to do projects. We are in a way different position right now; we get to pick and choose the things that we want to do. But early on, you're just reacting to things, you're just trying to build yourself some opportunity or make the opportunity consistent such as 'oh I can live of just doing design work!'
When do you think you had your first strategic thoughts about business?
… erh… I will let you know when it happens (laugh)
I've been really lucky in the sense that I've got bored of things and I left them, and something better happened. Then I've taken that to its maximum and left that and went onto something else. I've given myself the permission to fail and learn at the same time. I have no formal training whatsoever. To learn to do interior design and architecture projects, it's totally self-learnt by trial and error, just things that I'm passionate about. My 'strategy' or "no-strategy" is totally impulse and feeling and I just really want to make things that I care about. The reason we are not a huge agency or we don't call ourselves an agency is because it's extremely human ! It's me and Brian. It's shit that we care about, things that we like to do, we leave feeling accomplished, it's not a means to an end, it's not to buy cars or houses, we're just doing things because we care about them.
When you set-up your creative agency in Montreal, what were your creative references at the time?
I had just finished Rawkus and at that time my life was probably mostly independent rap. It was an interesting time. My practice was mostly graphic design. We had businesses: graphic design and our clothing store, graphic design and our record shop. If I look at my life in retrospect, it's always culture design. It's always culture zeitgeist. And understanding where we stand in the circle of things and how people react to things. The design part is just the annex to the bigger story.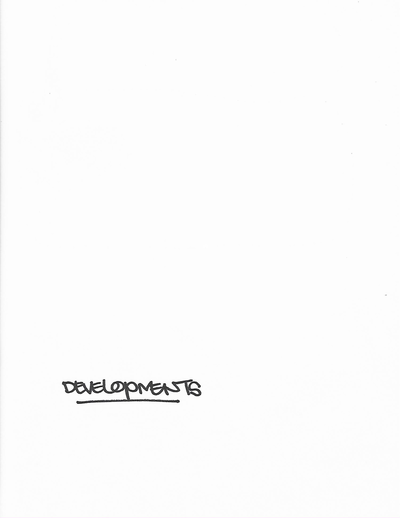 What's inspiring you at the moment, any creative influences?
I guess it's always the things that I do. We do interior stuff and furniture, I would look at furniture all the time, like constantly. Furniture and objects, homeware. I look at a lot of interior projects constantly. And also, the things I do in my life: I ski a lot, I snowboard a bunch, I'm a gear person, I love buying new things, adjusting my equipment… I'm the most nerdiest person, I have tried every type of boots there is and for no reasons: I'm a decent skier and a pretty good snowboarder but I'm not the best! I'm not competitive like that. I just love this sort of design and utilitarianism of gear. In all the things that I do, I'm really inspired by the way the things are designed. I play a lot of tennis so that's a whole other part of my life, I'm constantly adjusting and trying out new things. Just the functionality. Things that serve a purpose are great design. I don't like trendy things, you know?
When you look at interiors, are you looking at the past, at what is being done at the moment, because there are trends in interior design as well, aren't there?
Yeah, but you are not dealing with a trend cycle which is four months but with a trend cycles that lasts a decade, which I find a little bit more sustainable. I also struggle with the idea of manufacturing more crap. Brian & I have been trying to wrap our heads around how we convince our clients to do the right version of things or whether we just say no to people who don't want to embark on at least an attempt at sustainability. Or something that is earth-friendly or has some sort of conscious thoughts towards it… that's why I struggle with fashion so much. It just doesn't seem to give a shit, it seems to just be that cycle 'we're producing things for people that buy', it's just a little backwards.
On the other hand I love anything beautiful, I love looking at beautiful things, I care about style, I care about designer designing beautiful things. It just has to have some form of 'why and responsibility' to engage with me in a way. We are thinking of how we build things and how we deconstruct things too. Our responsibility should be that… we can't erect buildings, then blow them up, then rebuild them. Part of the life cycle is the responsibility, we have to know how things age and die, because everything ages and dies.
Being into furniture / interior design, is that a way to maintain your creativity, to be interested into different subjects?
It's something that I've always cared and loved my whole life, and that I haven't given that much attention to. That's also a thing I can do… You know, doing music and shows is a very young thing. Going to a music festival and staying up all night and programming shows and hanging out with bands… doesn't sound that interesting anymore. Truthfully, I did it and I did it in a really big way, and it's been great and I've liked people I've worked with, because we have work relationships. But I'm not trying to chase 'let's do a bunch of music acts'. It's just a shift in my work, it's still the same thing, it is still building environments, it's still understanding who uses the environment and how to embrace them, which is the same thing as doing a show for me. This one just feels like me now, doing a beautiful space which feels serine, feels way more like me than a show with a bunch of pyrotechnics, videos and dancers.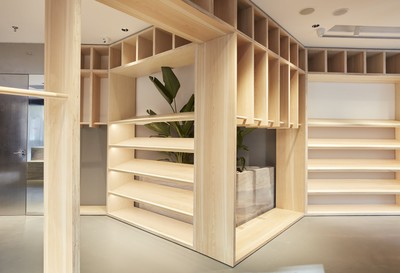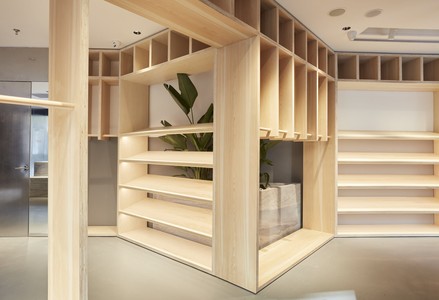 What do you think your creativity will be driven towards in 10 years? From shows, to home, to what next ?
(laughs)… I don't know… Hopefully I will be making boats, like sail boats. An extension to my life, tennis rackets and sail boats and skis.
Sounds like a retirement plan
People still find it hard to describe you and your work because you've done so many things. Is that the main problem when someone multi-tasks? It shouldn't be called global design it's just design, how do you describe that? how do you manage to convey what you're doing?
I think loads of people did this, and the fact is that they are just known for a single thing… Any artist or designer had another practice. You look at most designers and you look at their body of work, the prolific designers, they did a car, a couch and they are just known for one thing. I feel like Baldessari was a really good artist, making videos, and doing photos and he sort of landed on the dots of B&W photos and that became his things and it's like everything that happened before didn't exist, 'oh the dots on people's head guy'.
[pause and shows a Gay Aulenti book] – we all know the furniture, but there is that whole scenic section of theatre shows, and you look at it and they also made films and other things.
The idea of a multi-disciplinary practices, it's super common, it's just that people like to brand people with one thing. Dennis Hopper was an actor, and he was also a prolific photographer, but we know him as Dennis Hopper the actor. Creative people like to solve problems creatively and you look at everything from a garden to a chair, to a photo, to a song with the same process of problem solving or beauty or whatever it is.
What's happening now, the young designers/creatives/artists they are not restraint to one medium anymore. You wanted to paint, and you had to get this huge studio, and canvas and that expensive paint or you wanted to make music, you had to get all this gear and recording equipment and rent a recording studio, you wanted to make films, you had to rent cameras and editing equipment etc.
You can do all this shit from a laptop and you can learn all the software. If you sit down, you can learn all of adobe suite in a few months. It's not the medium that's stopping people anymore. When I started graphic design, a scanner was cost prohibitive, a scanner cost $5000 when I started doing graphics. You're going to see a generation of film makers slash graphic designers slash architects slash etc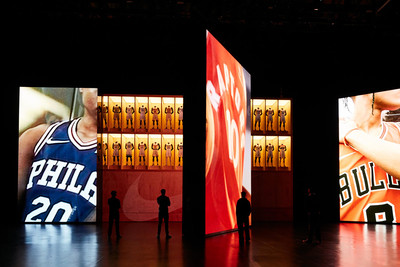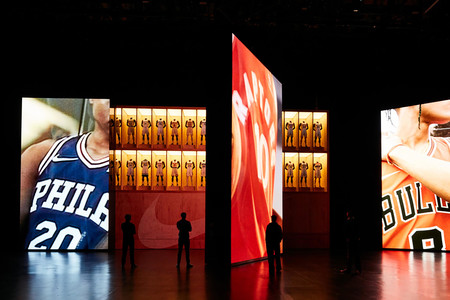 You're kind of a precursor for them, Brian says he still has to enumerate everything he is doing for the client to check what they would like. What would be your best advice for young people doing so many things, how to best present themselves?
My advice for anybody is just to make things, you have to engage in things. People won't hire you if they don't know what you do. If you are not getting hired, then just make things, it's not that complicated to make it: you go to Home Depot… wait. Actually you don't want to go to Home Depot (laugh) but go to some yard, get some wood, make some shit and you got to take pictures, it costs no money to take photos. It's so easy and there is no reason to not make things now. Even if somebody sends me a bunch of graphic work but it wasn't for a client, I'm not judging it by the narrative like 'oh you got hired by apple' etc, I'm judging it by the narrative like: is it beauty or balanced, or style or ideas?
So just make stuff, it doesn't cost anything to sit there and do some graphics. I think that's the only thing I can tell people: just make stuff, keep making stuff.
You are not making things out of strategy but is there someone at Perron-Roettinger that is in charge of strategy? When you get a brief and need to find a solution, how do you handle that?
It really just kind of lands on me and Brian, we just talk through things.
The really interesting thing about our studio is that it's almost like we have two separate practices that live in the same space and sometimes they interface. There are entire projects that Brian does that I've no idea he is working on and there are entire things I'm working on that he has no idea that I'm doing. It's kind of fun too because you walk into a room sometimes 'Oh! What's this?'. There is this really inspirational side to that, people working on things, coming up with their own ideas, without thing salways being filtered through me or through Brian, you're going to just end up with new idea, it doesn't have to always be 100% me or 100% Brian.
When you do branding, is there a strategic part in the presentation before introducing ideas?
Again, I think the beauty of the studio and the reason it is the size that it is, is really us reacting to things. The only strategic thing that we do is that we start by doing research, then we throw all the research out and look at it, then narrow it down to 'yeah we think that's the vernacular'. Then we present that, there is a discussion between us and the client, there is an edit and then there is a design. We have a strong opinion on things, I highly recommend for people to not work with us if they want docile, yes people. We are totally not that, I don't want to do projects that I don't like. If you want things that are forward looking, that don't look like anything else, that aren't on trend and that aren't trying to kiss people's ass, then we are a great place for you to come. If you are like 'oh this is what is happening on the market', we are the wrong people, we don't care.
Truthfully, I'd rather not do the work, I just want to do great things. I think the impediment of over-strategizing, and any time that people do design by committee, it just dilutes ideas and it's just the bad version of an idea.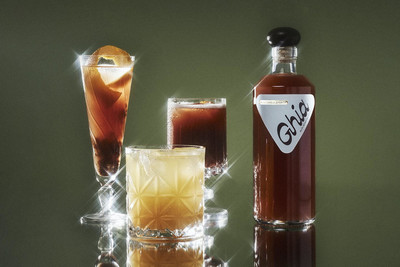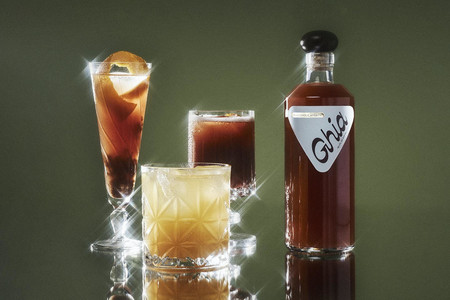 I understand the way you work. Other independent structures we know, have that strategic thinking yet but without compromise: some art directors start a project by looking at what's going on in the market for example.
If you're leading the market, you don't need to know what's going on in the market. I don't do the musicians that want to do Rihanna or Kanye, I do Rihanna and Kanye. For me, there is no 'oh! there is the market', we make the market.
We are the ideas that people are going to dilute into their presentation. Our shit went on other people mood boards. I'm not taking from other designers and "think that because they did this so we should do it too", no.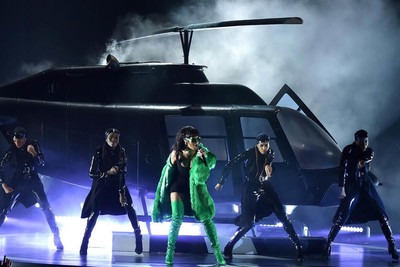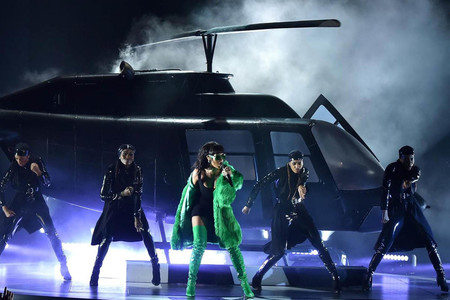 Is there anything you consider essential in term of strategic development for your structure? Designing furniture, what do you think will be essential for it to work? Will you be selling that ? Do you think there will be limited editions ? Will you put them in your interior projects?
All of the above. I think there will be one-off items, there will be production items if we find manufacturing partners. I don't think we are singular in that way. The entire studio is that way. We do tiny little projects that we are passionate by and then a mega project. There is no pro-forma 'oh we are too big for this project', there's never been that conversation in the studio, it's more 'do we like it?'.
It never starts with a conversation about money, ever. It never starts with the question 'can these people afford us?', we don't care. I mean obviously we care about money as a way to live, to sustain the office, to have the staff and the space. But it's not the thing that we start with. It's never the way we start. We start with emotion and passion. It's the same thing going into the strategy for furniture: I just want to make things that people feel emotionally attached to. Not like 'I just need a couch', there is four hundred million couches out there, you don't need a coach from me. What you need from me, is something that makes you walk in and you're happy to see it, something that works with your person. That's what you need from me. If you just want a couch, just go and buy a couch from Ikea.
So you'll always have your own independent structure, you couldn't be part of a bigger group?
I can design a piece of furniture for a furniture manufacture but it's going to be done under the same guides, beauty and emotion being the primary thing.
In terms of practice development for Perron-Roettinger, are you considering buying or integrating other small studios you find amazing? Is there any entrepreneurial development you are thinking of?
Yeah 100%. I would love to have a foothold in Europe with somebody that's part of ours. Just because I love Europe and I just want to spend more time there (laugh).
If you take anything from that interview, it's that everything and all my moves are about trying to make my life better.
That's a strategy.
 Also, Europe can't really be handled from LA with the time difference… 
I also think that Europeans embrace creativity in a different way from North Americans and that's something important to me, that holds that high value. Here you have to fight for your position, while as in Europe creativity is embraced in a kind of default way. Here it's disposable to people, the idea being that 'we don't really need a designer to handle this'… that's never a conversation in France, 'make sure it goes to the designer, don't touch it.' Here, we have moments where we send some design and people adjust it and send it back. I mean… what planet are you on so that an artist can send you a painting and you can paint over the part that you don't like and send it back to the artist ? What planet do you live on that you think that somebody can compose a beautiful piece of music for you and send it to you, and then you're going to move some notes around and send it back? 
It's total insanity but that's normal here. 
In Europe that's different from one country to the other… The more you go north, the more you are sensitive to design…
I worked a lot in France and people aren't just getting the choreographer trying to change the light. Whereas here, nobody gives a shit if somebody is specialised or not. It's wild to see how they treat that. 
Not to get off too far from this but I think both me and Brian never really treated our work as something that serious. I'm saying for both of us, but maybe he is totally opposite to this. We both never promoted our work. When we started together, we both didn't have a website, neither one had an agent or a lawyer or anything. I remember I would hire Brian to do projects and I was 'Hey Brian, send me an invoice' and it was more work to get Brian to do the invoice than to get the actual work (laugh).  
Recently, in the past 3-4 years, I'm like 'oh, this is my work', I treat it way differently, that's the reason you see more of us. I did much bigger shit ten years ago than I do now: I was doing Gaga, Rihanna, and Kanye at the same time. I didn't talk about it, even my friends didn't know what I did for a living. Even my close friends were 'we're not quite sure what you do for a living… we know you work for famous people but not quite sure what you do…'. 
Us making our work more public, doing interviews and talking about our work is about the intent of building communities around it, finding our counterparts, finding what is our annex office in France or wherever we want to be. The sense of creativity to work in different disciplines is also to be able to work with different people and in different places. Being inspired by seeing different things versus the same twenty people you work with all the time. Ideally for us it would be to have these kinds of annexes and the staff can go from place to place and share information with each other. 
Have you identified some studios or some places that you would really like meet ?
Not really, especially with this past year, everybody was like 'is everything going to be ok?' (laugh) 
It's not really the moment to make big moves. There is nothing really identified, we've had conversations with people, but nothing totally clicked yet and something will happen soon enough. 
The goal is to build a community of thinkers creating amazing things. That's my strategy fundamentally. Having a bigger wingspan, you have more to offer. The reason the studio is built the way it is, so robust, is that we are in a position we can say no to things. It's such an empowering thing for us, such a beautiful thing. If there is anything I've learnt in the combination of this 25-30 years of work is when to say no. (laugh) 
Despite being insecure and not knowing when you're going to make money, you have to know if it doesn't feel like you or it doesn't feel right'.
Any interesting moves you've seen recently on the market ? One thing we have seen is Bonsoir Paris being acquired by Random studio… We will meet them soon too.
We know them pretty well too, we hired Bonsoir Paris a while back to do some scenic stuff for Rihanna, for MTV. I found their work I can't really remember where and we started talking. That came up and I thought that would be cool to have them jumping in and doing some bits of it. We've known those guys, I guess now it's just Morgan, but we've known them for a little while. And their discipline is very much like ours: they will do a store built, a video, a book… I like his discipline; he does cool work. 
You've mentioned a potential partnership but how do you currently handle your business development? Do you strategize, or do you just get just incoming calls?
Just incoming calls (laugh). We are very lucky… but again it goes to show you do good work, you bust your ass, you make good things, you keep making good things… the phone keeps ringing. I'm not too pretentious to ignore that we are lucky, and in a great position. We've never done business development… and we don't pitch too. One of the things we don't do – when companies send out pitch / request for pitch – RFPs, where they send a deck out to a bunch of agencies, and you throw your idea in the hat. We refuse it. I think it's an abusive system! You basically are giving ideas for free. And for every 20 pitches or so, you get a job. Imagine that in any other fields, 'hey my shoe guy, fix my shoes like ten times, and if I like what you've been doing, I will pay you on the 11th'? So we took a hard stand at the studio that we don't pitch. We do not pitch ever. People don't call us if you want a pitch from us, we just don't do it. I don't think designers should pitch; I don't think directors should write treatments. If you like somebody's work, you should hire them and you should take a chance with them. That's how it works. If you like a photographer's work, you hire them to take photos. I think we are fortunate with that non-pitch thing that we do and it worked… Remember your work, your ideas have value, and you shouldn't be giving your shit away. I'm not precious about the ideas, if it's not good then move on, but I just don't think you should be giving shit away for other people to do something with it. 
Pitch can exist for us, but if clients pay people for the work. If clients can't choose and really need several proposals, they should pay for it.  
I'm ok with that, we've done some. But I genuinely think the problem with that is that there is no way that people have seen an entire idea that you've developed and haven't ingested it. They look at somebody else's and then somebody else's… and when it comes down to it that they are going to use a part of your thing without having hired you. And I get it, it's impossible to wash out somebody's pitch -even if it's a paid pitch- and to be 'oh I can't use this idea because we didn't hire that person'. That's also the reason our office doesn't really work with freelancers: we have an ideology; we like to develop a language that is our own… it's not for the world. It's for people who work here. It's not like we have a freelancer and I tell him 'hey dude, we should do this, this and this' and then we don't do the idea and then he goes to his next client and regurgitate my idea. That's why we don't work with freelancers.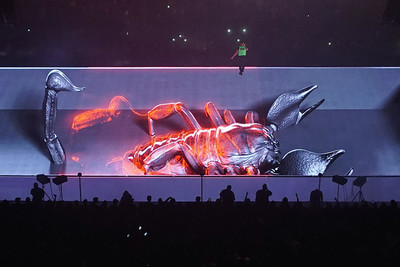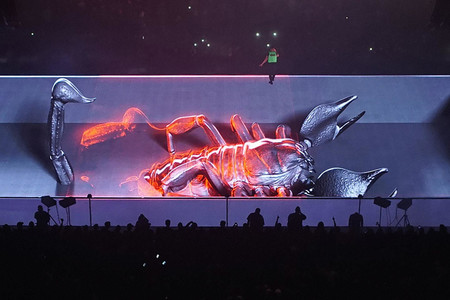 So how do you recruit? How do you find talents?
How do you fall in love? (laugh)
I fall in love less regularly than I have to hire talents… (laugh)
I have to fall in love professionally… I mean how do you know something is beautiful? You just know. There is no single source in how we find talents, it's just the feeling. You know the person fits your vibe and also, it's imperfect, like beauty, like love, it's imperfect. You just go and you meet people. But we also have horrible stories on the other side, people telling us about 'people that had so much potential' and it was a disaster. It's imperfect. But we are also really good at finding really talented people.
I think it's just like trusting our instinct… it's very emotional. There is some practical thing which is like how responsible the person is, if we like the body of work… but the rest is conversation and feelings. I've often hired without looking at people's portfolio…
Brian mentioned the way you and him had not really organised your work archives and you started to be more conscious of it when you started building the website. And the fact you hadn't done enough communication/PRs or interviews… 
As a designer, you live and die by your last project and how well you documented it. I would just do huge shows and just cruise around and take quick photos from my phone and not even try to shoot good photos. And Brian would work on a book for a year and just take iPhone photos. 
I was like 'I think we are doing ourselves a disfavour because that's what people get to see'… and it's something I took on in the last few years 'let's consider the documentation almost as important as the design, it's just right under it'. Because documentation is the part that lives on for lots of projects, for shows… This is a recent thing for us. We both didn't care about accolades, being known for what we do. We were both like 'We work'.  That's why Brian and I get on so well, we just like working together. It's not about being known or rich, we just like working. The getting known or getting famous is just a by-product of two people who work very hard. People are so self-aware now that they start with the PR machine, they start by self-promoting, but they are not even good designers. And it's just 'I'm making stuff, here is that shady thing' (laugh)
You shouldn't organise PR if you don't have a good amount of really cool work; but it's doing yourself a disfavour to not communicate about your work. However, you're organising that now don't you?
There is another part to that: we are both in our 40's, I've worked for thirty straight years. My ideas have changed, my philosophy has changed and I'm starting to get really good at what I do. I'm happy that a lot of shit I did isn't what I'm going to live with. The stuff that I'm about to do is going to be my best work. There is something really good about not documenting all of your mistakes, all your initial trials. There is a part of me that was never confident about having my name on the door. Having the @willoperron emails. Because it's not me making products, it's me doing work for other people. If I design furniture, it will be my name, but it will be me! For the studio, it just feels weird, it's just a bunch of people, I've always felt weird… It's borderline pretentious to have my name on it.
When you release pieces of furniture, you'll have communication around that… How will you handle?
We are in a different phase of our career: we learnt a bunch of things, we made a bunch of things, we fucked up a bunch of times (laugh), we have great relationships, we have terrible relationships… And you get to a certain point… Frank Gehry started his career really late; John Pawson didn't become an architect until he was 40. To really develop as a man and figure out your ideologies… If you look at anybody's early work… I went to see that Eames show in New York where someone was presenting their early work leading up to all the furniture and I was 'man this shit is terrible' (laugh) and it's cool somebody documented it, but yeah, I get it, they fucked around until they got to make good shit. Also, kind of going back to the Baldessari conversation, was all the conversation around the dots, was the dot the important thing or all the work the important thing? Maybe in a few years I will be the guy considered for the dots, you know?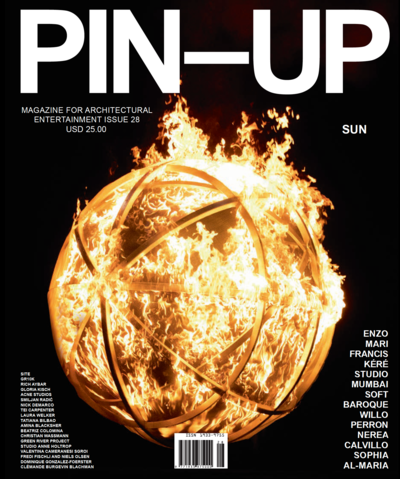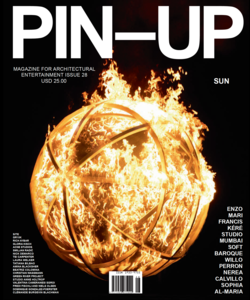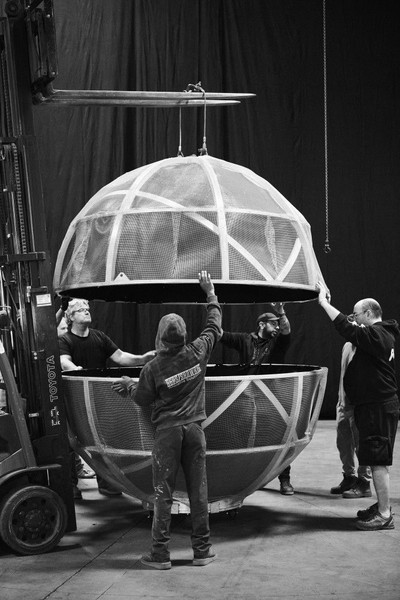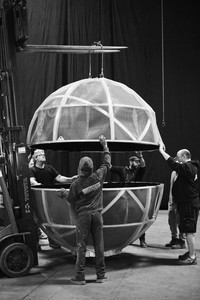 You've mentioned all these technical tools being available and anyone being able to create. How do you describe the current creative market?
Erh. (laugh) I don't really know, I kind of live in our bubble. I think there's no such a thing as current. The creativity is this amorphic, amoebic thing, super old guys do incredible stuff and brand new kids do incredible stuff. There is not a current. If there is one thing that is incredible about arts, the arts, art and design is that we all have a common thread. I'm fascinated by somebody who is 80 years old who is doing work that's cool, as much as I am by a kid who is 14 years old and doing some work. And we can all hang out and learn from each others. And there is a necessary youth to creativity, to be able to play with things, to make mistakes. The idea that there is a wave of super good people doing shit it's like 'mm nah', there are constantly incredible people coming up and people who have been around doing things forever. I wish things were less trendy. I love idiosyncrasies, the weird guy in the corner. I appreciate the courage it takes to be different and that's who we should embrace. People that take real risks in their opinions and expose their guts to the public. That's what we should embrace as artists, designers, etc not the one super on trend, those are the vampires, the one taking from those who have real ideas. 
Everybody has this idea of acceleration of trends, due to the use of social media, in branding for example… but we see this less in design and furniture design
Yeah, furniture takes longer to produce…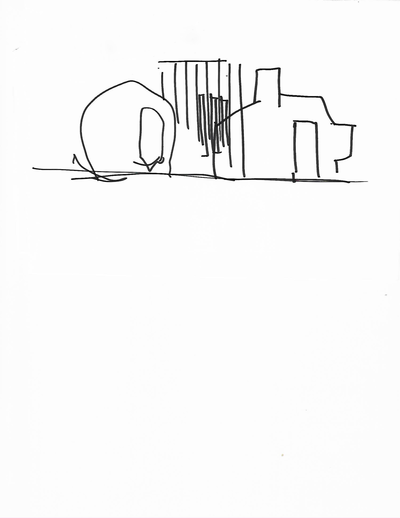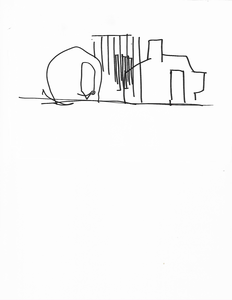 Is interior design less globalised than graphic design ?
There is something visceral about interior space. You look at the Italian and there is an exuberance a courage and a materiality. Then you get to the Nordic countries and there is restraint and it's more formal… and both are amazing! But that's how people actually live, you can't fake it!
My reticence to trends… I think we should make things that are resistant to trends, we should make things that are just universes.  We're not making things that are in that cycle… it's like a great song you hear too many times, you get fed up. There is a point of saturation, there is a collective conscious and things do need to move and keep moving and that's totally ok. The thing that is unfortunate is that machine that promotes the necessity of change: you need to get this, you need this new thing, you need that. That's the part that I find really unfortunate. 
If you could do a similar job at any other time in history, what would you do and when?
I don't know! I would probably be more curious about the future. I'm not a nostalgic person, I don't collect anything, I don't keep anything. I don't even document my own work so you can imagine how little I keep. 
I can imagine in the Roman Empire organising the games… 
I'm so curious about everything that I'd love to visit any era, I'd love to go to Birdland to hear Charlie Parker play, or go to Vienna and watch Mozart perform. I'm really not a nostalgic person. I'm more about 'let's look forward'. If there was a gift, it would be knowing how things land when you think about them, you don't have to go through the painful process of doubting yourself and being like 'I have an idea, that works!' (laugh)
Are there any books that have helped/influenced you?
Not really, I don't think of any single thing… I'm more into philosophy and the idea of studying one-self but I'm not fundamental in any way. I don't believe in anything. I don't believe in anything fundamentally. I don't believe there is an absolute in anything. Nobody is absolutely wrong or right. There is no right or wrong, there is no absolute anything, so I don't believe that there is a way to do things for anyone. I don't know how we got on that subject (laugh)
I like to read a lot of shit that doesn't have to do with each other and conclude my own logic from there. To drive you to one thing would be a misleading way to describe my philosophy. I'm curious about human emotions, it's probably the thing I'm the most curious about. Because I think that everything we do is a product of human emotion. My work now is more about understanding my reaction to things and people's reaction to things. Why do people fight, what's clear, happy, joy, indulgent… why do you get super indulgent? How does a great thing become bad? Because you do too much of it. How does a bad thing become great? How do we as humankind find empathy and kindness? As a designer the idea you want to do, is that you want to change the world through a lens. It can't just be two dimensional, it has to be community building, world changing and that's my interest now: how do you do things so that you infect people in a positive way?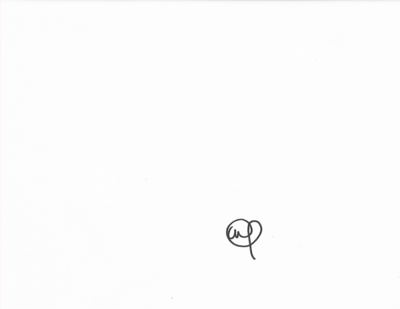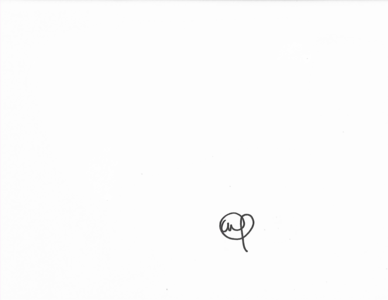 Are there any artists whose work that have helped/influenced you, you mentioned Baldessari?
I don't even really like Baldessari by the way. He is an interesting study, but I also do not not like him.
I love people who have weird practices. I like super contemporary people and then… I love going to the museum in Amsterdam and looking at the still lives. The super saturated images and the colours are so incredible. I love super modern photography. I feel dropping names of artists is almost like having a blog. 
I rephrase it, is there a work of art that has helped you to develop yourselves. 
I think that Beuys was cool as fuck, like performing and objects. Just really all over the place. I like people… Like Louise Bourgeois. There are so many people who are incredible! The vision of Donald Judd. I did a show in Rotterdamn and hung out with Von Lieshout, it's the most inspiring thing. But I'm sure people come to our studio and they leave inspired to go back to work. Brian has done lots of work with Thomas Houseago and his studio is so amazing, so inspirational. It's not what I would do, my aesthetic is not the same but it's so incredible to watch his world come to life. It's really what that is, it's performative almost to go into somebody's space and to watch them in the middle of their ideas.
You know, it's funny… I hate everything, I'm possibly the most impossible person to buy something for because I hate everything. But there is something in everything that I love: mistakes, something ugly, they co-exist both of those things: my equal disdain and absolute admiration.
One final advice for young talents starting nowadays, aside from 'just make things'
Well just make things! 
People want to see your opinion, that's what I care about when I look at people's work, I want to see their opinion 
Let's see what you are talking about, what's your vision. Because I know what I'm doing already. The difference between what we see as working artists and working designers, and aspiring working artists and designers, is that the latter haven't fully built their universe. I'm not even there, I'm not complete in that way but I keep trying to make things and figure it out.