D
22.
Big in Europe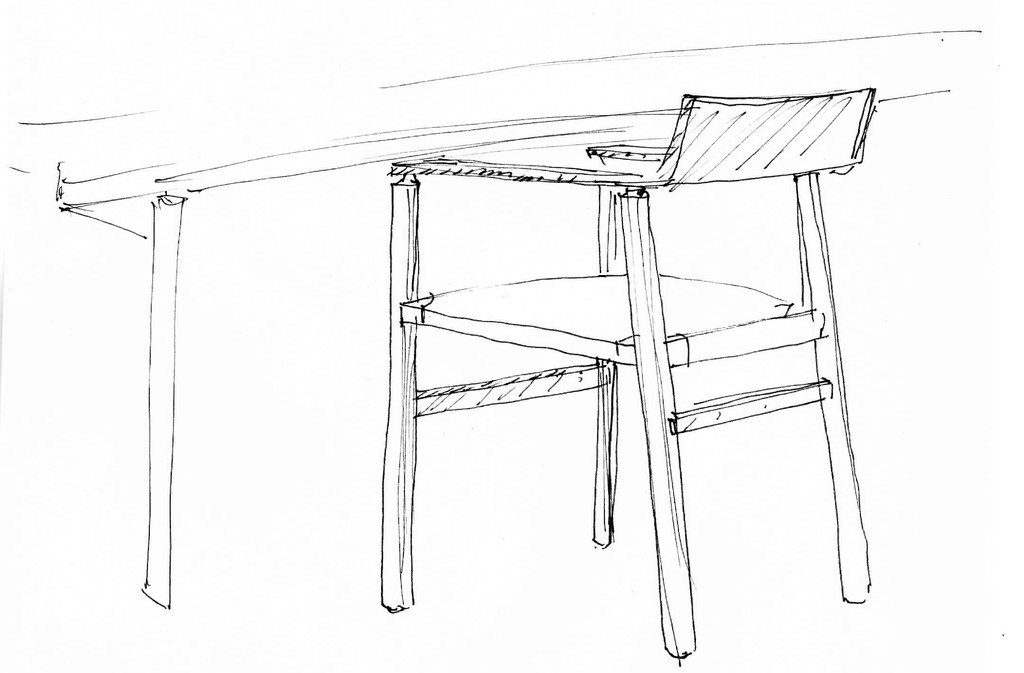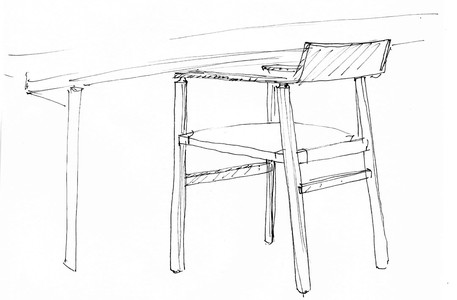 Developments
Could you please introduce yourself ?
I'm Teruhiro Yanagihara. I am 45 years old. I studied interior design in college and now I'm a product design director. I'm also the CEO of a design office as well as a creative director and designer. I currently own studios in Osaka and Arles and run a design office with members based in the Netherlands, Denmark, and Germany. We are planning to open a new office in Kobe in the spring.
How do you usually present your practice?
It's very difficult. Brands are usually introduced to me as a product designer when I'm working with overseas clients for furniture and products. In Japan, when I was involved with the launching of a brand as its creative director, I worked in a wide range of fields, from product design to interior design. In other words, we are doing comprehensive design (things) and detailed design (objects) in projects at the same time.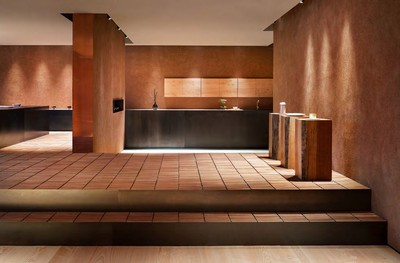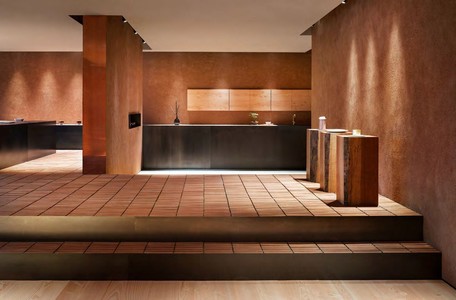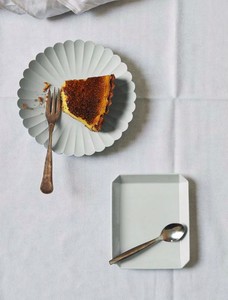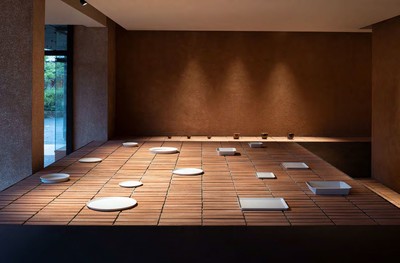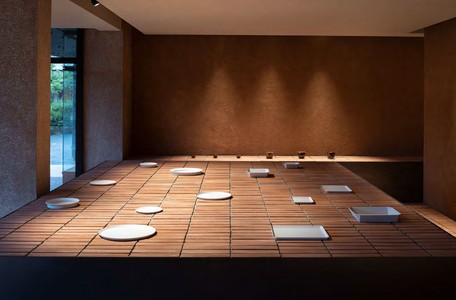 What are you currently working on?
As a product designer, I develop textile designs for KVADRAT in Denmark. We provide furniture designs to OFFECCT in Sweden and Skagerak in Denmark. In Japan, Arita porcelain 1616 / Arita japan is designing ceramics, and with Kimura Glass I design glasses.
In terms of interior design, various large and small projects are underway, such as interior design for hotels in Kyoto and skyscrapers in Osaka. We do restaurants design as well.
As a creative director, I also do branding for Japanese bathtub and tile makers, as well as their accompanying product development and interior decoration.
We plan to launch a scented brand called Lichen with the concept of "designing an invisible space" as our own brand.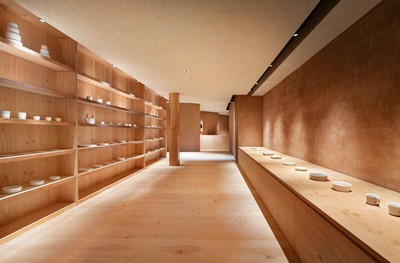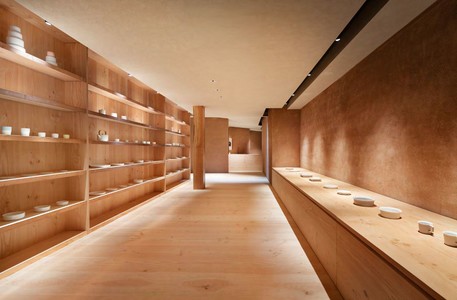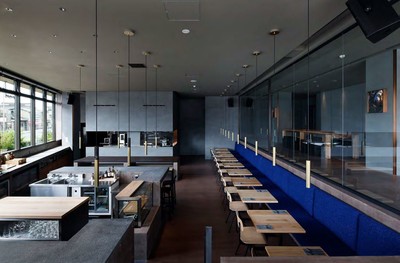 Please tell us what got you into architecture and design.
I used to play baseball in high school, but when the game was over in the summer, the high school teacher asked about the future. I told him that I wanted to be a designer. I knew I wanted to be a designer intuitively, even though I had no reason at all to do so.
When did you realize it could be your life-long profession?
When I entered university, I realized that I couldn't become a designer in a Japanese design school. I felt the country was lacking something in terms of ergonomic and commercial design, so I decided to travel to Scandinavia that winter. For some reason, I was fascinated by the architecture and design of Aalto and Asplund.
As I walked through the snow in Stockholm, Copenhagen, and Helsinki for Christmas when no one was in the city, everyday Scandinavian life appeared in front of me through curtainless windows. I could see Aalto's lighting and furniture as usual, and there was a "rich daily life" where you have dinner by the candlelight. It was in that moment that I decided to become a designer. I realized that Aalto wasn't designed for commercial purposes, but for creating a richer everyday life, and I wanted to be that way too.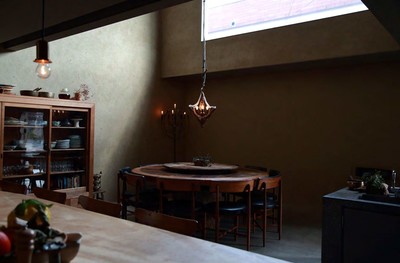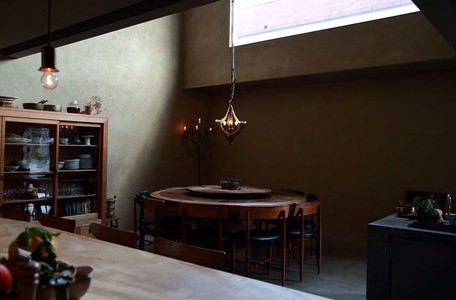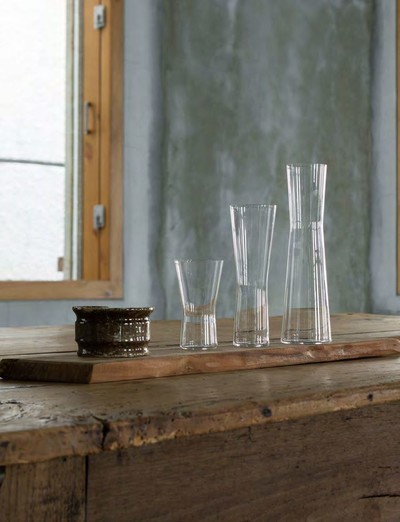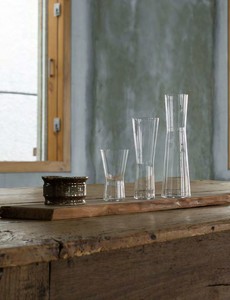 You started your own studio quite quickly in 2002? What was your intuition or your vision at the time?
In Japan, I thought that no matter how much I was educated or experienced, I couldn't get involved in the type of design that I dreamt of, so I inevitably chose independence. Anyway, I thought that reflecting on my own was the only way to become a designer. I thought about studying abroad in Scandinavia and Europe, but I decided to become independent because I believed more in the scene I had observed through that window in Scandinavia than in the experience of studying abroad. While I was in school, I went to a design office to work part-time and made an effort to acquire design skills.
You're based in Osaka, we imagine it's a different creative place compared to other
Japanese cities, could you tell us about Osaka, and your choice to establish your practice
there?
Since my university was in Osaka, it was natural for me to base my design company in Osaka. Tokyo is the center of design in Japan, so everyone wants to go to Tokyo, but if I had been to Tokyo, I felt that I would have only been working for Tokyo and focusing on Tokyo. I probably couldn't have worked for clients abroad. I chose a local city called Osaka, where it is possible to have an equal perspective with different cities in the world for example Tokyo, Milan, Paris, or Stockholm.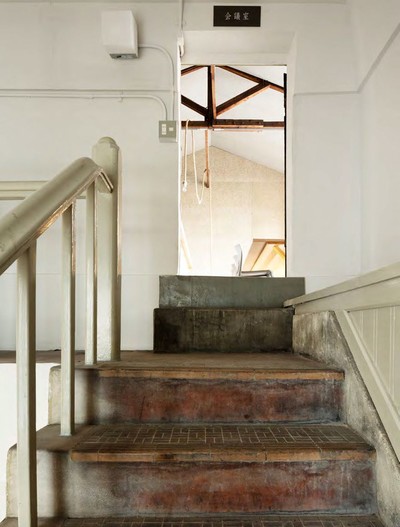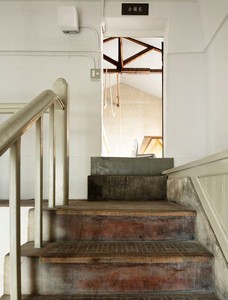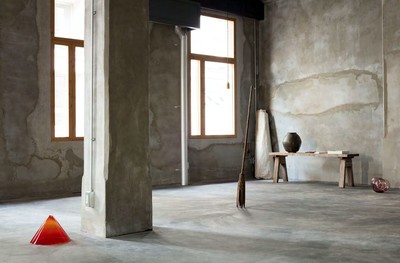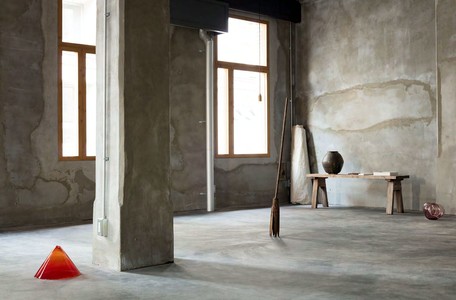 Would you change anything in your development or your career?
We are planning to open a second base in Kobe this spring, and we launched a studio – a bit of an experiment, really – in Arles, France last year, but we are planning to set up a base called VAGUE to convey our activities in both locations.
There, we will also create a showroom and gallery attached to the studio to introduce people and brands involved, and to connect with japanese and french agricultural producers and chefs to plan pop-up restaurants. I would like to work with a french art gallery to bring french art to Japan too.
We also produce an aroma brand called Lichen. Until now, we have responded to requests from clients, but in the future, we would like to create more and more of our own projects.
For example, I designed a restaurant called Farmoon in Kyoto. I'm very close to the chef, Masayo Funakoshi. Since I'm close to her personally, I had her do pop-up meals at VAGUE in Kobe and Arles. I would like to hold more events for that.
Also, since I was able to connect with rice farmers in Camargue, I am thinking of a workshop where I can provide experiences of Japanese food in France by introducing the way we cook and use Japanese rice.
In the showroom, we are thinking of exhibiting and selling Arita porcelain and furniture that involved Japanese design.
Own brand LICHEN has developed incense, aroma candles, water perfumes, etc. with incense artists from Awaji Island. In the future, I would like to make incense products with the same concept in France.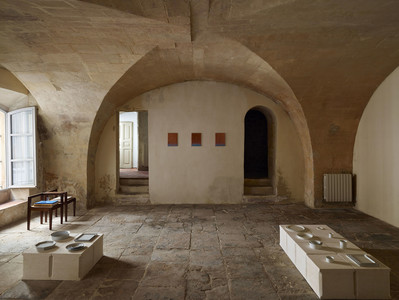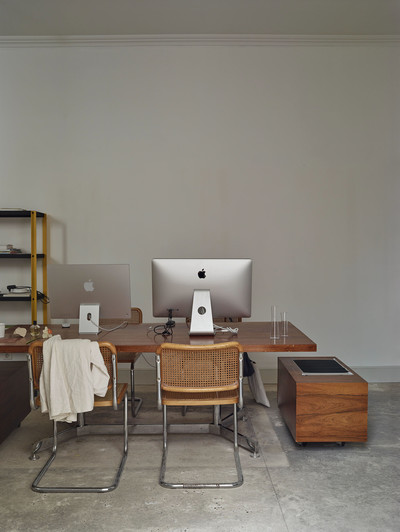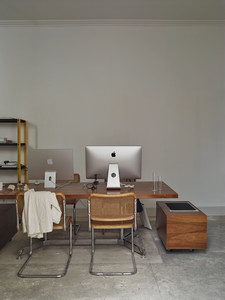 What were your creative references while you were studying?
I was particularly attracted to Felix Gonzalez-Torres and Donald Judd. I have been influenced by contemporary art since I was in college. I was more attracted to the process and way of thinking in contemporary art than the finished works of architecture and interior design, and usually found myself leaning toward conceptual direction. While attending school I did solo exhibitions of art and, even after graduating, I worked on design while studying under critics of contemporary art and architecture.
How do you make sure you maintain a good level of creativity both personally and within your studio?
I think it's essentially based on my own experience, so I value the time I spend outside thinking alone, rather than sketching in the studio. It can come from a trip or by visiting a familiar place like a cafe. I say the same thing to the staff.
How much time can you still dedicate to creativity and design?
I always devote my time to design except when I'm at home. Otherwise, I devote my time to design. It'll be like that for the next 20 years.
What kind of projects do you prefer doing today? Do you ever feel like trying larger scale projects?
I believe that God (or nature, per Shintoism) dwells in the details, so no matter how big the project, I need time and collaboration to think about the details. It doesn't really matter how big or small the project is, as long as you can think about the details. The skyscraper project we are currently working on is also very exciting because we can design details like lighting and tiles.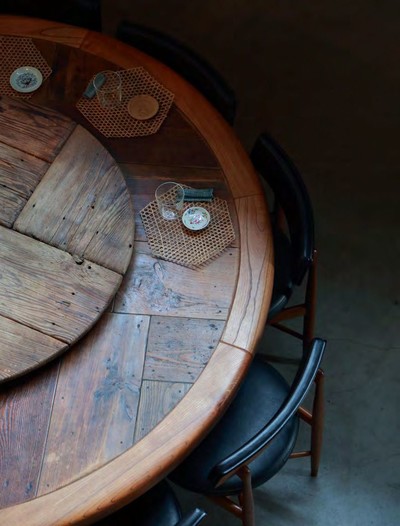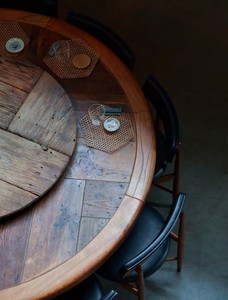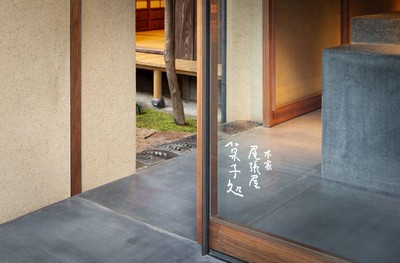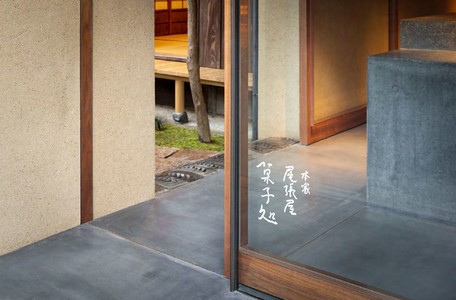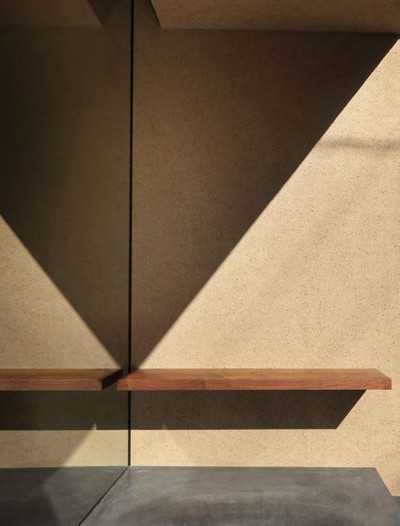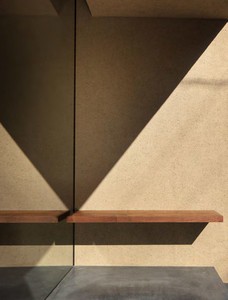 What's your relationship to product design and architecture, your work balance?
When it comes to architecture, we often choose from product catalogs, but we would like to propose original materials and products as much as possible. We have a few product manufacturer catalogs in our studio. I prefer as few as possible. The walls and tiles are also made by choosing from the soil for each project with professional plasterers and kilns. We try to make the lighting as original as possible because, as I said, God dwells in the details. We always think of products and architecture as a pair.
Has it evolved throughout the years?
The idea is the same, but at first, I had no partner and knew no craftsmen, so my range was not very wide. Now, the number of craftsmen and knowledge that can be involved has increased.
How do you think creative ideas have to be presented?
I think it is important to sympathize with the client when interacting with them, rather than making a one-sided proposal in a presentation. So, I think it's most important to actually meet and talk about various things in order to do a project well. I'm trying to work as much as possible with local craftsmen and local materials. I think the sample of the original material is more important than the finished rendering.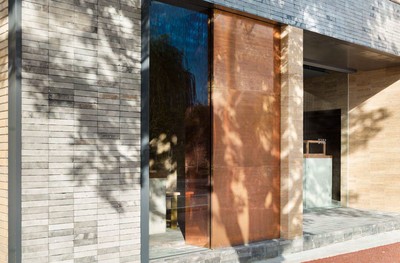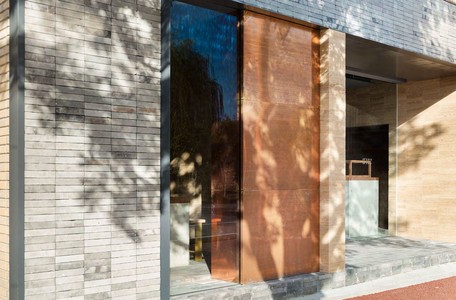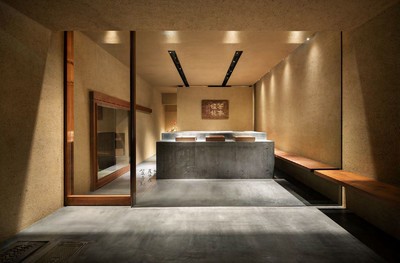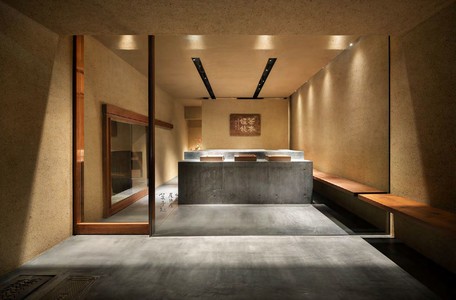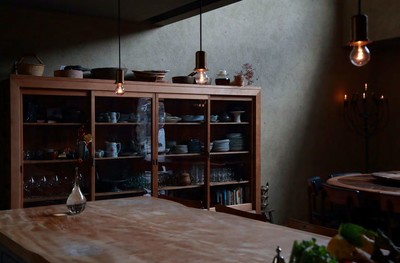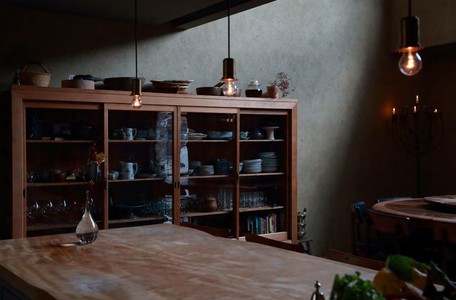 We've talked about creative influences; do you also have some business influences?
One of our characteristics is the strength of being able to provide comprehensive designs to companies. There are few companies in Japan that have successful branding. Especially for manufacturing companies, even if there is a wonderful technology that is world-class, the team within the company is not prepared to communicate with the outside world. We help the company by conducting comprehensive creation including branding and art direction to convey the quality of the product. Instead of doing a lot of work with many companies, my company is good at working on and putting effort into one project.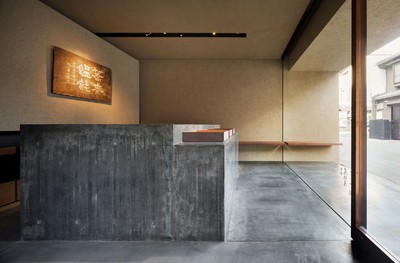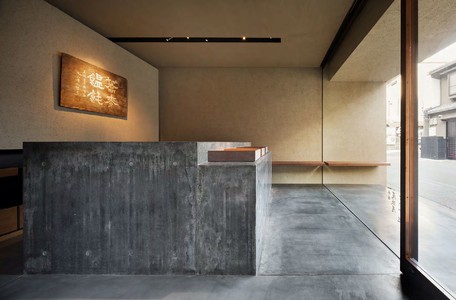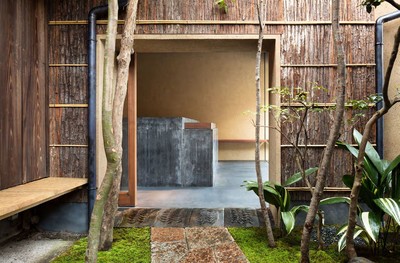 What do you consider essential in terms of strategic development?
It's a team. As mentioned earlier, we have two bases, and the members share the project not only in Japan but also in France, the Netherlands, Denmark, Germany, the United Kingdom, Taiwan, and so on. Since the nationalities and regions are diverse, there is no bias in ideas and policies, and it is a wonderful team that can make proposals from an international perspective.
You've established a new practice in Arles, could you tell us how it happened and what you were thinking when you launched it?
From the time I started the company up until 2019, I realized that I was able to have a very good relationship and conduct business with companies and designers the world over, but the sudden pandemic has made borders more solid. Many companies have gone online and are losing physical locations as they seek out new business styles. In a situation where I can only be involved online, I reaffirmed the importance of space and wanted to create a place where I could connect in such a situation. Then I consulted with Fanny, who had come to Japan and worked with me before, and she sympathized with this feeling and found a wonderful place in Arles. I would like Fanny, whom I trust, to become the director of our company in France, and create a rich place and an everyday life that transcends national borders.
I see teams and projects in France as a way for the studio in Japan to expand our knowledge and experience. At the same time, there is a physical advantage to being closer to European clients. Since Japan is an island country, we need to cross national borders. We should have an environment where we can always think about different cultures. Connecting through various cultures such as art and food are important areas of interest for us.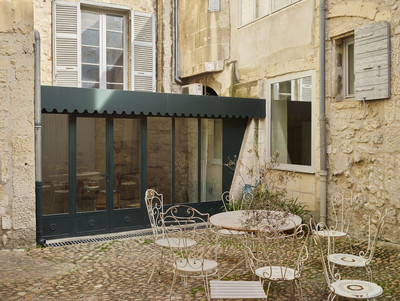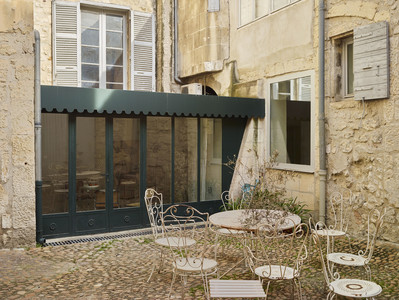 You're combining your own practice while being creative director for other brands
KARIMOKU NEW STANDARD, the leather item collection TYP by Morpho (Japan) and the
1616/Arita. How did that happen? How do you manage?
As I mentioned a while ago, only a few Japanese companies are focusing on branding, and most of them are craftsmen. KARIMOKU NEW STANDRD, TYP by Morpho, and 1616 / arita Japan are companies with excellent technical capabilities, but they were not branded like KVADRAT, so it was inevitable that they would be involved not only in the product but also in the greater project. In the case of Japan, at first, the client requests only product development, but once the necessity of branding was communicated, they understand, and finally we can work on the overall design including branding and identity for the company's product. This is rarely the case at overseas companies.
How do new prospects and business arrive? In Japan and in Europe?
In Japan, even in interior projects, we have been gradually recognized as a design office that can propose materials and products from a concept. We predict that the number of assignments that will be entrusted to us will continue to increase.
In the case of France and Europe, I would like to get projects mainly for interior design while getting recognition at the event at VAGUE. For product design, we would like to continue to operate our base in Arles so that we can continue to provide designs to European companies.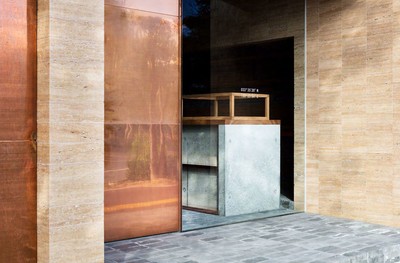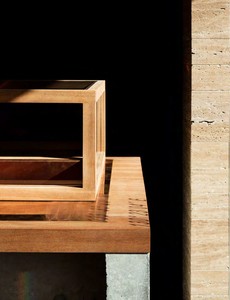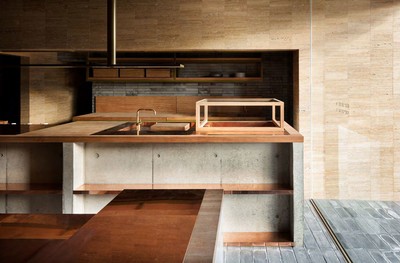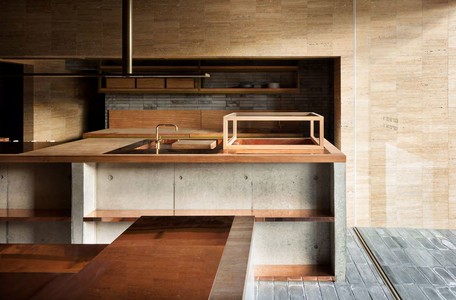 You work with a lot of notable design editors throughout the world, what are you looking for when you start a new collaboration?
It should be sympathetic and fun. I think the most important thing is to be able to share a good time. ATWTP, a graphic design firm with whom we work a lot in Denmark, is very sympathetic to their creations, but above all, it's fun to be with them. Fanny, who I can trust, can share a good time as well. The people she introduces to me are similar. They have good vibes.
Have you ever had talks with other design / architectural firms about long term partnerships or even business associations?
I talked to a French design consulting firm a long time ago.
Do you sometimes think about your business transmission?
I have been doing Japanese companies' projects (including being the creative director for brands or doing art direction) with French artist Isabelle Dupuy Chavannat and photo shoots for Japanese companies (for a bakery project) with French photographers. I am planning to do art direction for a Japanese bathtub maker in France, but now there are many projects by Japanese companies.
How do you think your communication? Is there someone helping you with that?
Cultures are different from country to country, and even individual ways of thinking are different, so we share each other's opinions as much as possible and try not to cater only to the culture of Japan. We try to think of each other as diverse. I'm still searching for improvement in various languages, but I'm mainly communicating with staff in Japanese and English. In addition to Japanese and English, we have Taiwanese staff who can speak Japanese and French staff who can speak English. We can communicate with each other in one of the languages.
Instagram is a commercial tool, but now it's also a place where you can randomly see fragments of our ideas and the work we designed. We are planning to a make VAGUE account. The account for inspiration is Vague, and TYS account will publish the achievements of the design project.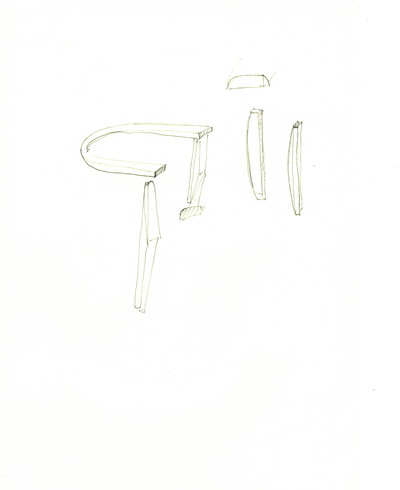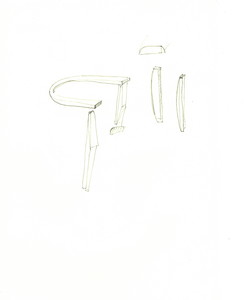 How do you handle the global side of your communication? I imagine that you have different strategies between Japan and France and Europe and the rest of the world.
The staff in Europe are Japanese or French people who have lived in Japan, so I can communicate with them mainly in English, but I would like to create a professional PR staff. I would like to communicate with European people about Japan properly and to communicate with Japan so that I can properly convey the situation in Europe.
For example, who's handling your Instagram account and who's taking the pictures?
Currently, all the staff members take pictures and share them in Japan, France, Denmark, the Netherlands, etc., and then organize the information at the offices in Japan and France respectively. The photos of the project are taken by professional photographers. Each staff member can manage sentences in Japanese, French, English, and Taiwanese.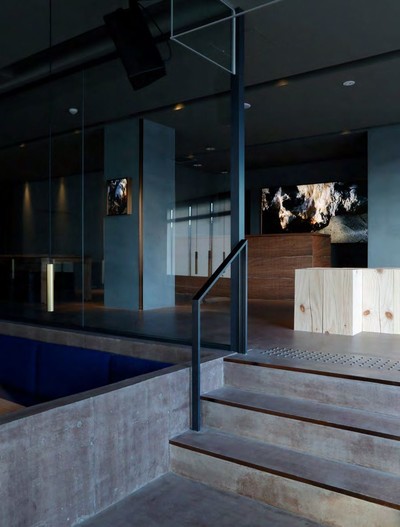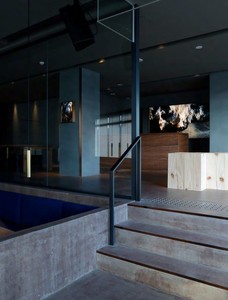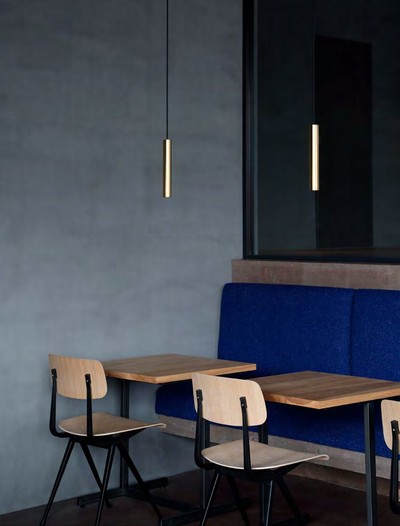 How many people are currently working with you? What are the different roles there?
Currently there are seven people in Japan: one project manager, two interior architects, press, one event manager, one studio manager, one design assistant.
Contracts vary in France, but it's about four people: creative director, shop manager, business manager, assistant.
There's one person from the Netherlands, the design manager.
There's one in Denmark, the art director.
There is one German, the food director.
There's one Taiwanese person, an architect, and the number is scheduled to increase this year.
What does a normal week look like at the office(s)?
For the European team, it's entirely up to the staff to adapt to each environment.
At the Japan studio, we are basically free to work on each project.
Everyone loves food, and we are mainly involved in food projects and other activities.
Could you talk about your interest in Food?
Making, serving, and sharing joy through food is the root of sharing happiness and is very similar to creating a rich space. The visual sense is important in interior design. Food also enriches the space by making full use of the five senses. Therefore, I think it is a comprehensive space in design that involves making and providing.
What's your relationship to management and managing creative talents?
I will put together a big idea, decide the policy, and always discuss with the art director, the project manager, and the interior designer to make a concrete plan. They share the idea with the studio, so they are as creative as the consensus of the office.
How would you describe the current creative market in interior architecture and design?
I think the creative market is still endless because there is always land, culture and space. If it's not a commercial idea, then it doesn't waste the space. Design needs to understand the land and create the culture it needs. However, design is not possible unless the designer has a relationship with the place. I believe that the possibilities of interiors will cease if I can't go there and get involved in person.
Which evolutions are you noticing? Which ones do you like? Which ones are you more skeptical about?
I don't know the definition of a creative market, but I'm not interested in commercial projects created by trends. I am interested in projects and places that create a universal culture. This design philosophy is the same for restaurants and hotels.
What's your view on sustainability?
I think that making a universal design is sustainability. Creating things that have been created over long periods, spaces and things that will not fade over time. I think that is very important from the perspective of sustainability.
Are there any potential evolutions or developments for your practice you sometimes think about?
No matter how much we evolve, I'm not very interested in technology, but I hope that I will be able to get involved in more universal work through various experiences in the future. I want to do a job that will still be here in 100 years.
If you had to do another job at another time, another historical era, what would it be and when?
If I was born in 200 years ago in Japan, I think I would want to be a samurai. I would be fighting to create a rich daily life.
Are there books that have helped you?
A Japanese translation of the book Donald Judd: Architecture. It was very helpful to know his thoughts about the relationship between architecture and art. And the book on Ingegerd Råman's work. Every time I see the designs she has done, I notice their universal beauty.
Could you talk about an artist or a person whose work has helped you in terms of development?
Swedish designer Ingegerd Råman, whom I mentioned above. I empathized with her work a lot and I went to see her when I was in my twenties. She invited me when I wasn't known, she invited me to the studio and we talked about design and family by the candlelight. It was more than 15 years ago, but she still treated me in the same way. At the crossroads of my life, she led me on the right path. I respect her not only for her work, but also for her way of life itself, which is my guide.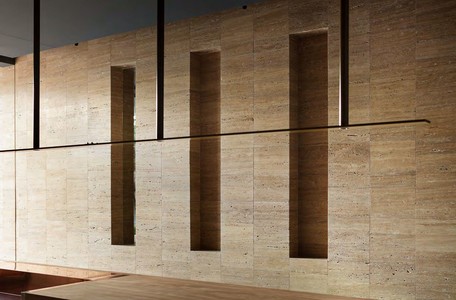 Could you give us more references you consider very important for you? Or things? Or objects? Or places?
What is important to me is the view of the city in Helsinki, Copenhagen, and Stockholm that I saw when I was in my twenties. There were lights in local houses and people living rich lives, which is rare in Japan. Japanese people want to hide the interior from the outside at night. The curtains are closed. But Scandinavian people lived a life that people could see from outside, and it was very beautiful in every home. It was impressive. I thought: I want to live such a rich life in Japan as well. The scene is still imprinted on my eyes.
What's your advice for creative talents starting a career nowadays?
Finding something from various sources around the world has never been easier, but that information depends on someone's experience. Above all, I think it is important to experience it on your own. Don't hesitate to try and pursue what you are interested in.